We all know that some of the absolute best Doctor Who stories weren't actually put on television—instead, they're the province of the audio dramas. And if you have more than a day to spare to listen to some of them, then boy do we have good news for you.

In case you somehow didn't know, Big Finish Productions has been making Doctor Who audio plays since 1999, and six of the show's original actors have reprised their role as the Doctor on them. (Seven, if you count John Hurt as the War Doctor.) How canon the stories are is, as the tenth Doctor might say, a bit wibbly-wobbly. That said, they are often delightful and can more than soothe the soul during the long hiatus between seasons.
Personally, I'm going to put in a special recommendation for any of Eight's stories. Paul McGann's Doctor got the absolute shaft on television with the American TV movie, but he gets to shine in the audio dramas. These stories are what made him one of my absolute favorite Doctors.
A while back, Redditor electricmastro compiled a list of the dramas available on Spotify—it's clearly not every Big Finish audio, but it's plenty. And Steven Atkins made a 726-song playlist of them all.
Yes, in every conceivable form Doctor Who is determined to take over all your time (almost as if he were some kind of... Time Lord). But it's such a pleasant way to lose time!
G/O Media may get a commission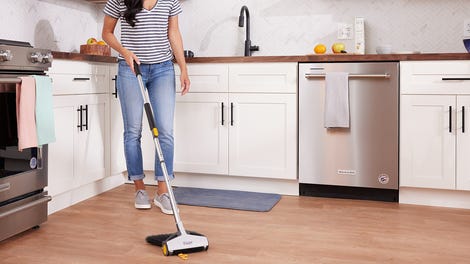 BOGO 50% Off
Flippr - BOGO 50% Off
[via Open Culture]