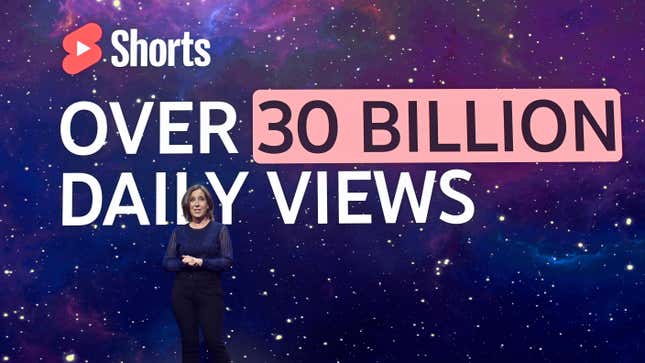 On Thursday, YouTube CEO Susan Wojcicki, who has been on the job since 2014, told staff she was stepping down from her position. It's the end of an era for Google's mainstay video platform and one of its mainstay execs.
Google's Antitrust Case Is the Best Thing That Ever Happened to AI
In a letter to staff first reported by Recode, Wojcicki told the YouTube crew that after 25 years at Google, "the time is right." She's going to take time to aid the transition to her right hand man, Chief Product Officer Neal Mohan, who had previously worked with her on Google's display ad business before joining Wojcicki at YouTube. After her term is done, she said she has told Google CEO Sundar Pichai she will remain in an "advisory role" across Google and its parent company Alphabet.
"With all we're doing across Shorts, streaming, and subscriptions, together with the promises of AI, YouTube's most exciting opportunities are ahead, and Neal is the right person to lead us," Wojcicki wrote.
Alongside being the leader on Google's Image Search and Adsense, Wojcicki has led the video platform through a massive wave of changes over the past nine years. The platform has become a workplace for thousands of creators who depend on YouTube sharing a slice of its massive haul of ad dollars. The platforms recent introduction of YouTube Shorts has been one of the most successful attempts to compete in short-form video against TikTok. Still, the difficulty remains monetizing that content and keeping creators happy enough to keep posting vertical vids. She was subpoenaed to appear before Congress just yesterday.
The YouTube CEO was a key part of Google's start. Wojcicki rented out her garage to Google founders Larry Page and Sergey Brin in 1998. That garage investment and subsequent signing on to the fledgling company worked out well for her. She ran Google's initial attempt to compete in the user video space, and, by her own admission, played a key role in Google's decision to purchase the platform back in 2006 for $1.65 billion. Forbes listed her net worth as $765 million in 2022.