There's no denying that 360 video is wonderful, immersive and, in some cases, almost exhilarating. But YouTube isn't content: Apparently it's building capabilities that will allow it to stream 360-degree video live.
According to BuzzFeed, sources "familiar with the company's plans" have told it that "YouTube has been meeting with 360-degree camera manufacturers about adding support for immersive live-streamed video broadcasts to its platform."
That would be no mean feat. While there are many 360 video cameras, only a small number of them can stream video live—and even then the footage isn't amazing. The way the video arrives with YouTube could prove a headache too: different hardware systems stitch their multiple video feeds together in a variety of ways, which may make displaying them properly a little difficult.
Then there's the problem of streaming the resulting video files. Such 360 videos tend to be large, because they're made up of multiple feeds. Facebook's been working out how to compress them to make them easier to sling down the pipes, but it's a technique that right now works very much offline.
At any rate, according to BuzzFeed there's no word on when such a feature might arrive on YouTube. So, for now, we'll have to make do with pre-recorded immersive video.
G/O Media may get a commission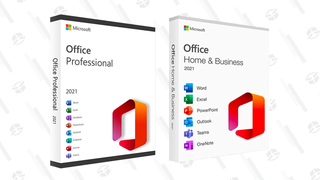 89% off
Microsoft Office Professional 2021 Lifetime License
Image by Dominic Alves