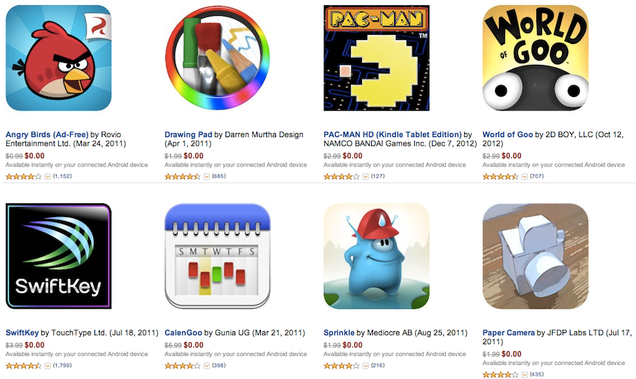 S
Amazon has been filling the free Android app void for a while now by offering a quality app at no charge each day, and today they've chosen ten of their "greatest hits" to remove the barrier to entry to. Grab the following for nothing or jump to the landing page here. [Amazon]
While Cut the Rope is not actually part of this promo, it is also currently free from Amazon.
---
Keep up with Shane Roberts on Twitter, Facebook, Google Plus, Tumblr, or Pinterest to get Moneysaver and Dealzmodo in your social networks of choice.
Join us every weekday at 3pm ET for Dealzmodo, brought to you by the Commerce Team. We're here to bring Gizmodo readers the best tech deals available, and to be clear, we also make money if you buy. We want your feedback.