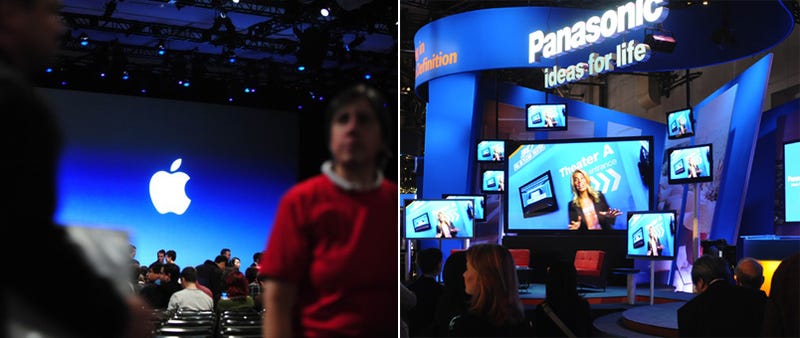 The biggest news week of the year in gadgets is now over. Here's a full guide to our coverage of both Macworld and CES 2009 with everything you need to know.
If we learned one thing this last week, it's that neither one had enough news to live up to its previous reputations as king of the gadget shows, which is especially clear when you take it all in at once. Click each image for the full post, and for all the coverage from each, see our tag pages: Macworld 2009, CES 2009
Macworld 2009:
iLife 2009: Everything got touched, from facial recognition in iPhoto to piano lessons from Sting in Garage Band.