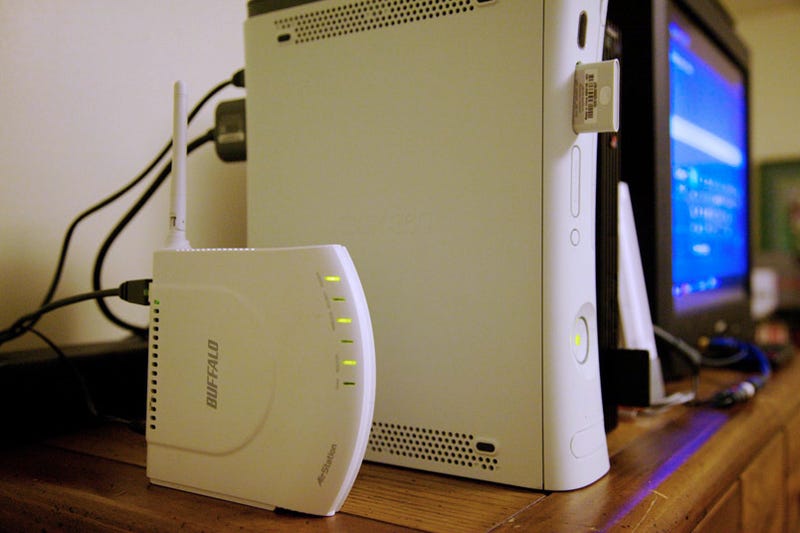 The Xbox 360 is the best console you can buy. Except it's inexplicably missing something the Wii and PS3 have: Wi-Fi. You could buy Microsoft's $90 dongle. Or you could follow our guide.
The Xbox 360's lack of Wi-Fi is a totally killer hardware flaw—if you're not right on top of your router, you've either gotta string miles of ethernet cable or buy that pricey ass dongle from Microsoft. Unless you check out one of the cheaper alternatives. Here's every major way to get your Xbox going on Wi-Fi, sorted by easiest to hardest (but most satisfying).
Donglage
Dongles are, by far, the easiest way to get your Xbox 360 on a wireless network. But they also tend to be the priciest.
• Microsoft's official wireless adapter is $87, which is absolute horseshit for a Wi-Fi antenna attached to a USB cable. But it looks the nicest and is super easy to use—just plug and play. Update: This weekend you can get one for $69.