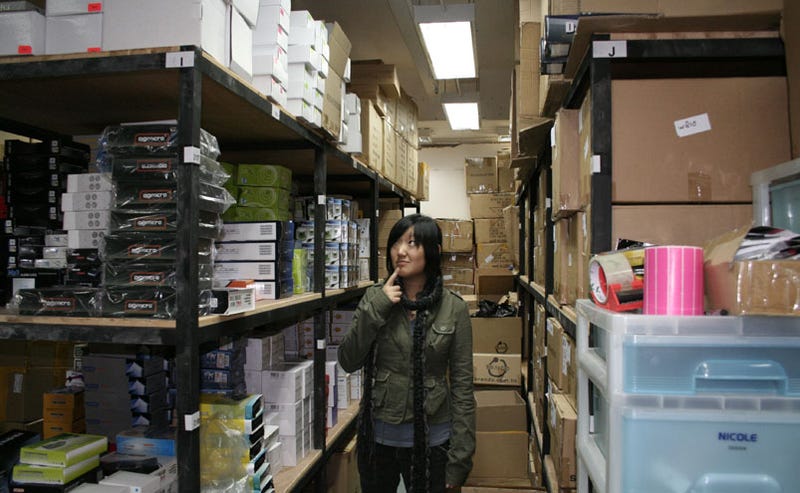 I get a text message from a guy saying to meet him at the Outback Steakhouse at the Discovery Park in Tsuen. Ordinarily I might have passed, only this guy was Brando. Yes, that Brando.
The last time I'd traveled to Hong Kong, I'd narrowly missed meeting Brando thanks to hectic scheduling on all sides. But this time, nothing could stop me from my rendezvous with the legendary USB-gadget maven.
Except maybe... me having no clue where he was. I looked down at the text and blanked. Outback Steakhouse? Where? I consider myself pretty knowledgeable of Hong Kong geography, having traveled there at least a dozen times, but I had never heard of Tsuen before. Turns out this is why:
I don't think I ever thought of Hong Kong as big until that moment.
I was a good twenty minutes late. Red and huffy, I paused outside Outback and glanced around, trying to look for someone whose face matched the one blurry picture I had of Brando.
Maybe it's because the only things I knew about him involved his online store—a treasure trove of gadgets both useful (like the 7-in-1 USB charging orgy) and ridiculous (the choke-able chicken)—but he wasn't what I had imagined. My mental image was that of either a giant nerd, complete with dark suspenders and eyeglass frames taped in the middle, or one of those slick entrepreneurs with oiled back hair. Maybe, like most Hong Kong businessmen, a mixture of both.