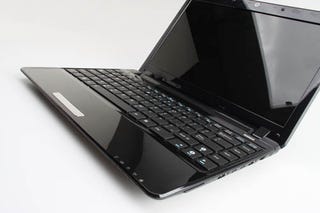 A bunch of great netbook upgrades are on the way—next-gen Intel processors in January; smooth HD video playback—but to spare you the brain hemorrhage of keeping track, we've laid it all out. Here's what you need to know.
Netbooks with Intel's next-gen Pineview Atom N450 CPUs arrive in January, and the faster N470 chip may hit in March. There are also more netbooks with Ion graphics coming down the pipe, including the first Ion-based Eee PC. AMD is still kicking around the netbook space, too.
Little netbook keyboards will still make you feel like a basketball player driving a Mini Cooper, but the damn things are just so cute and cheap we can't stay away. (It's a love / hate relationship). And though HD video is most definitely a reality for netbooks, not all the new models will give you that smooth HD Hulu loving you crave.