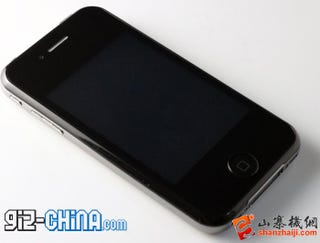 This is not the iPhone 5. It's claimed to be an iPhone 5 clone made by a factory in Shenzhen, China, right where the actual iPhone 5 is being produced. Could this really be what the iPhone 5 looks like?
Check out the pictures, because something tells me it could be very close to the real thing.
It certainly matches the plastic cases and the rumors about Apple using rounded glass for the screen and the back. It also matches the alleged spy shot published last week.