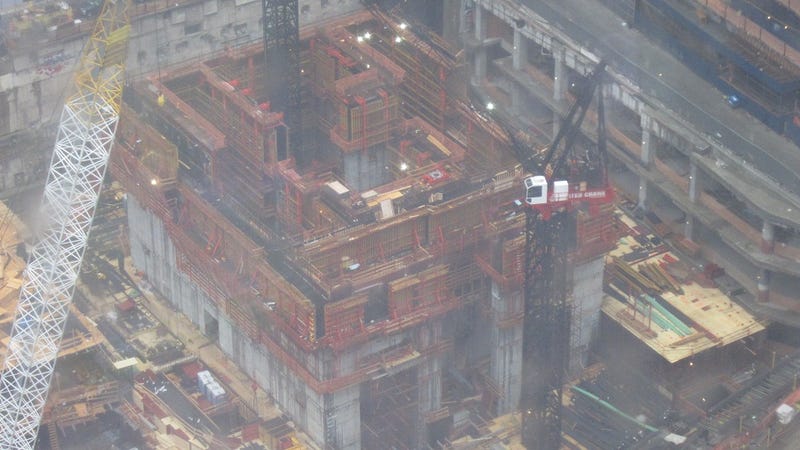 Developers of the new World Trade Center learned a slew of lessons from the numerous attacks and eventual collapse of the original buildings—reexamining every aspect of the security and safety systems. Here's what they've figured out.
A Befitting Pedestal
The September 11th attacks were not the first successful assault on the complex. In 1993, a Ryder truck laden with 1,500 pounds of explosives and driven by Ramzi "Fuck Face" Yousef exploded in the North Tower's underground garage, killing six, opening a 100-foot wide gash in the building's base, and threatening the structural integrity of the Bathtub.