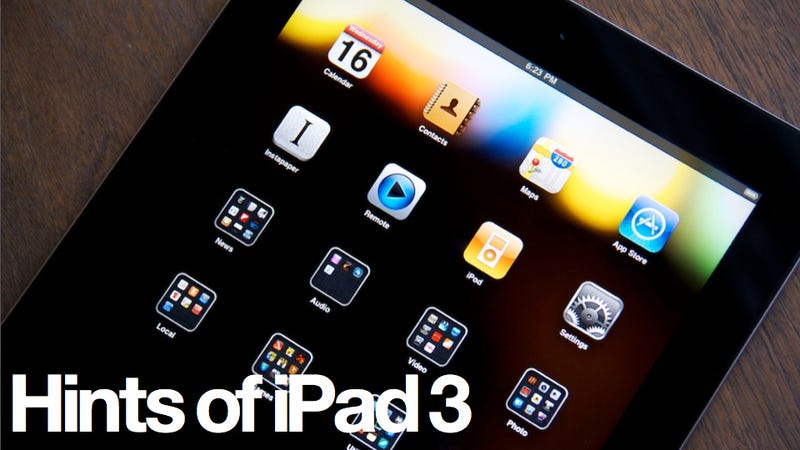 It's that magical time of year again, when everyone expects a new iPad to be right around the corner. Which in turn means an amassment of iPad 3 rumors clogging up our lives. Here's a quick guide to making sense of them.
Take all of these with the usual large piles of salt grains. Oh, and remember: The iPad may only be two years old, but it's already such an institution that any radical shifts in design or philosophy are almost definitely out of the question (sorry, 7-inch believers). But that doesn't mean we don't expect see some significant changes both inside and out.
Display
One of the iPhone's most beloved features is its ultrasharp retina display. And while the iPad 2's screen is no lightweight, a bump up in pixel density is one of the most hotly anticipated iPad 3 improvements. MacRumors claims to have obtained an iPad 3 display that confirms the bump in resolution. The display is the same size as iPad 1 and 2 screens, but has double the resolution at 2048x1536, with pixels about a quarter the size of the iPad 2's.