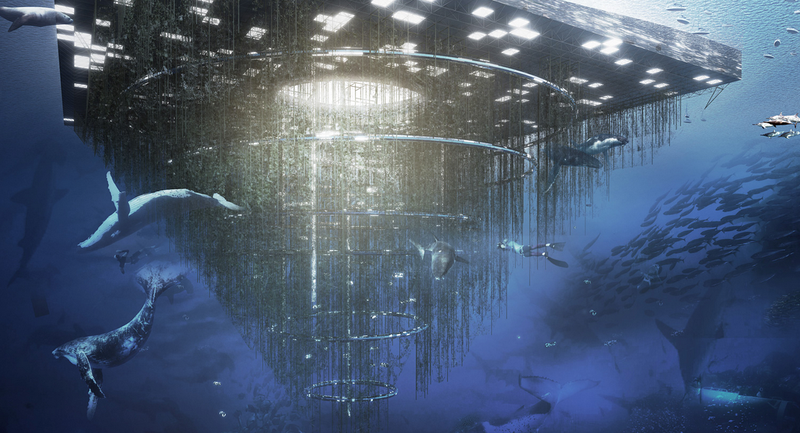 This month, a grim study in the journal Science reported what we've feared for decades: That the ocean may "be sitting on a precipice of a major extinction event," in the words of one author. There's a colossal amount of work to be done if we want to turn it around—including reclaiming habitats, which is the goal of this ambitious proposal by three young architects.
Of course, one of the best ways we can do this is by reducing carbon emissions and ocean acidification, a horrifying phenomenon in which CO2 is actually changing the chemistry of our oceans to make them toxic to sea life. But there are plenty of smaller measures that can help, like the reclamation of habitats for ecosystems that once thrived naturally. Artificial reefs have been around for centuries, of course, but in this case we're talking about a kind of reef that's built not as a defensive measure for cities or ports, but as a proactive way to help life flourish anew in areas that were once natural habitats.
These reefs can take a huge range of forms, which is what makes them so cool. Sea life, like all life, really, is incredibly adaptable and resilient. Most artificial reefs take the form of sunken industrial remains or old ships, but there are also fascinating aberrations, like Florida's Neptune Reef—which is both a mausoleum for cremated remains and a thriving eco-habitat, as our sister site io9 reported last year—or the artificial reefs created by dumping decommissioned subway cars into the ocean.