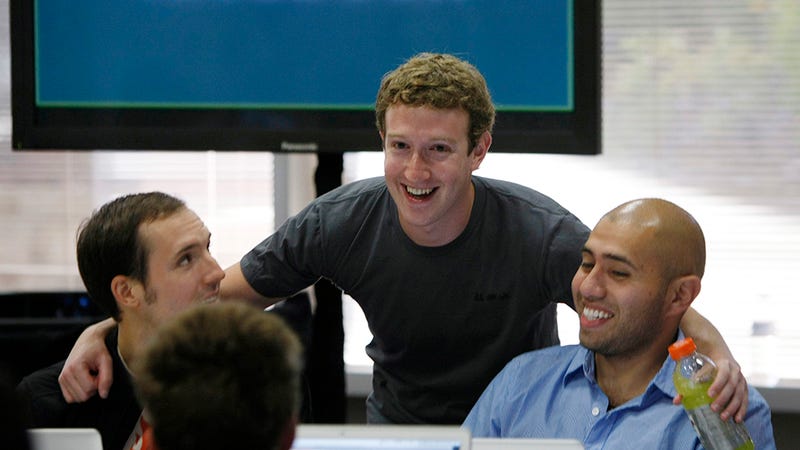 Facebook won't be helping Donald Trump build a registry of Muslims. Hold your applause, people.
In a statement made to The Intercept's Sam Biddle, a spokesperson from the platform which is Definitely Not A Media Company said, "No one has asked us to build a Muslim registry, and of course we would not do so." Yesterday, an internal email accidentally sent to Buzzfeed's Nitasha Tiku by a Facebook spokesperson referred to the potential registry as a "straw man." Earlier this month, Twitter was the only of nine major tech companies to tell Biddle they'd refuse such a request outright.
As it turns out, the idea of such a Muslim registry is so obviously bad and offensive to most people that many employed in the tech sector leapfrogged their CEOs and media relations departments to sign a petition stating they'll have no part in it. "We refuse to participate in the creation of databases of identifying information for the United States government to target individuals based on race, religion, or national origin," reads the petition, which has been signed by over 600 cogs in the tech machine from companies such as Google, PayPal, Apple, and GitHub. If any of the signees are employed by Facebook, they did not call attention to that information in their endorsements.
The news of Facebook's refusal also coincides with today's secretive meeting between Trump and the tech elite—with Facebook COO Sheryl Sandberg in attendance alongside the likes of Larry Page, Jeff Bezos, Tim Cook and other people with more money than God. Trump has been critical of the tech industry, and with his similarly closed-door media meeting described by one source as a "fucking firing squad," many expect this summit to about as civil.