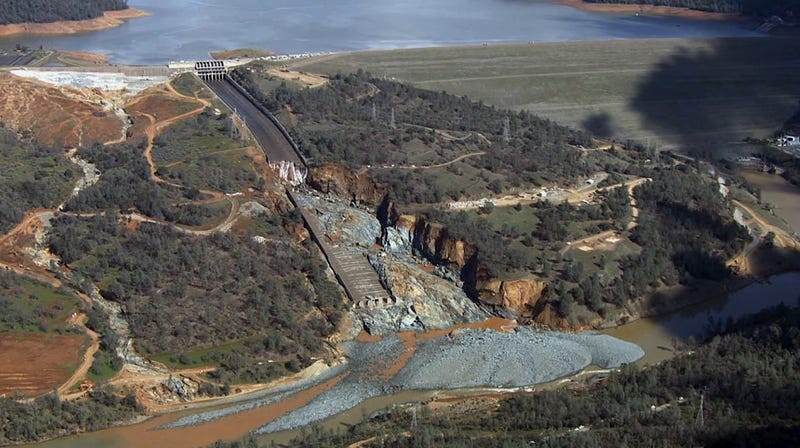 For three weeks in February, torrents of water rushed down the emergency spillway at Oroville dam, prompting fears that the entire structure would collapse. New images show what's left of the 3,000-foot long concrete spillway—and the tremendous challenge that now confronts repair crews.

Aerial photos of the Oroville dam show the bottom portion of the spillway completely ripped to shreds, and a dramatic canyon wall with steep cliffs running along side of it. Bits of concrete, rock, mud, and timber lie at the bottom of the structure, clogging the Feather River.
Some 188,000 people from Oroville had to be evacuated in mid-February after the spillway showed signs of failure. Weeks of heavy rain prompted officials to release overflowing water from the massive reservoir, but once the flow proved more than the chute could handle, concern emerged that the dam itself might collapse. Mercifully, the structure held.