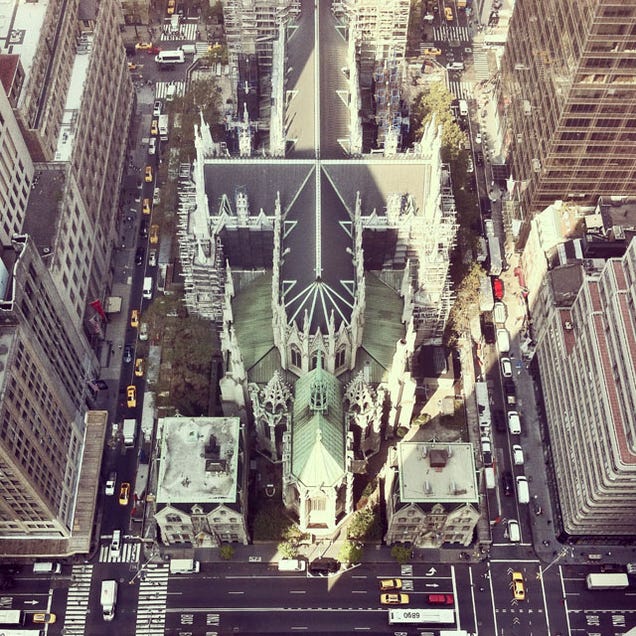 Here are some quick links for a midweek fix of good reads from the world of cities and architecture. This week: archaeology, glowing sidewalks, Russian spacesuits, London sewers, and more.
Will cities install "walkable solar panel pathways" instead of sidewalks?

[

Gizmag

]

London's aging sewers desperately need an upgrade—but are the problems too expensive to fix?

[

New York Times

]

Pompeii was destroyed by a volcano; now it's falling apart from neglect.

[

New York Review of Books

]

"Los Angeles was not built in a desert, but are we making it one?" [

Boom

]

Hackers gather in Dallas "to create technology-driven tools aimed at improving the lives of older adults"

[

LeadingAge HackFest

]

Portuguese architects propose bridge be dismantled and reassembled in center of town to protest "urban regeneration" policies.

[

Archinect

]

Were Brutalist college buildings really designed to thwart student riots?

[

Slate

]

"Green Alleys" aim to make South Los Angeles more walkable for residents.

[

Architect's Newspaper

]

Visit the "top secret factory" where Russian spacesuits were constructed. [

Popular Mechanics

]

New York's High Bridge gets $61 million renovation.

[

Curbed NY

]
Opening image courtesy of Timothy Schenck—who you should be following on Instagram. Got an Instagram of your own you'd like us to use in our next link round-up? Tag it #gizmodocities and we'll be in touch if we want to post.