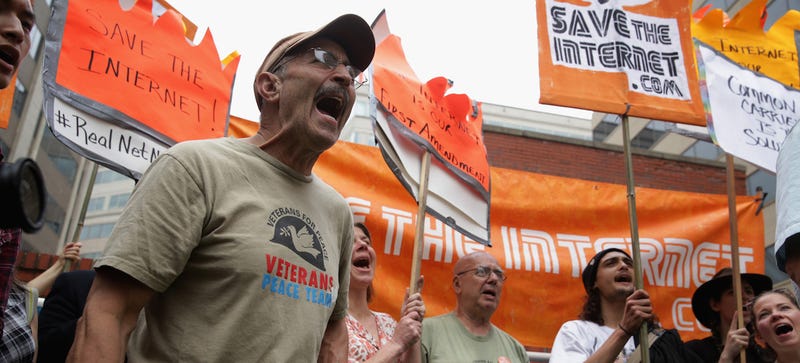 It's game time, people. After months—some might say years—of contentious deliberation, the FCC is moving forward with a set of open internet rules that basically destroys net neutrality as we know it. But it doesn't have to be this way.
The real deliberation begins now. While folks on both sides of the debate have speculated about the specifics of the FCC's plan to regulate the internet once and for all, the actual rules are now out and open for public comment until September 10. This actually presents a complicated proposition to internet-loving Americans. On the one hand, we could sit back and let the big telecom lobbyists work their magic. They have a friend in FCC chairman Tom Wheeler, who used to be big telecom lobbyist. On the other hand, you could fight back.
If you care about your internet, pick the other hand. The implications of these FCC rules will reverberate not only throughout the United States but all over the world. Specific issues like the treatment of paid prioritization, which is just a fancy term for internet fast lanes, stand to affect your life online and send shock waves through the economy. Remember how upset everybody got over SOPA? This is more important than SOPA. We should all be angry, and we should all be acting.
We already told you how to yell at the FCC about how much you hate its new net neutrality rules. Here are a few more ways you can fight for freedom right now. And do stay tuned as new efforts to save the free and open web pop up, because they will.