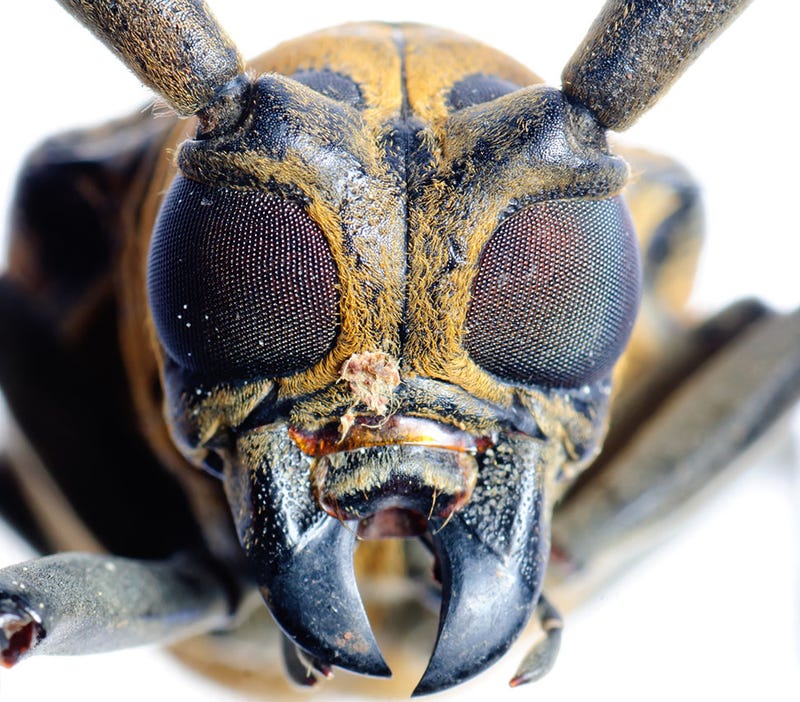 Brains are the most powerful computers known. Now microchips built to mimic insects' nervous systems have been shown to successfully tackle technical computing problems like object recognition and data mining, researchers say.
Attempts to recreate how the brain works are nothing new. Computing principles underlying how the organ operates have inspired computer programs known as neural networks, which have been used for decades to analyze data. The artificial neurons that make up these programs imitate the brain's neurons, with each one capable of sending, receiving and processing information.
However, real biological neural networks rely on electrical impulses known as spikes. Simulating networks of spiking neurons with software is computationally intensive, setting limits on how long these simulations can run and how large they can get.
To overcome these restraints, several groups around the world have started developing so-called "neuromorphic hardware" that use models of spiking neurons on microchips. For instance, Qualcomm released its Zeroth chip in October 2013. The company advertises the chip as part of its next generation of mobile devices for image and speech processing.
A major advantage that brains have over conventional computers is how they can solve many problems in parallel simultaneously. However, conventional algorithms are often difficult to implement on neuromorphic hardware—novel algorithms that embrace the nature of brain-like computing architecture have to be used instead.
"Biological neuronal networks that have been described by neuroscientists in the last few decades are a very rich source of inspiration for this task," neuroscientist and computer scientist Michael Schmuker at the Free University of Berlin tells Txchnologist.
Now Schmuker and his colleagues have programmed neuromorphic hardware with a "neural network" inspired by elements of the nervous systems of insects. A system like the one the researchers designed "could be used as a building block for future neuromorphic supercomputers," Schmuker says. "These computers will operate much like the brain, performing all computations in a massively parallel fashion."
The scientists relied on the Spikey neuromorphic microchip developed at the University of Heidelberg in Germany. The device can perform 10,000 times faster than its biological counterparts.
A living model
The researchers concentrated on the insect olfactory system, which deals with smell. "The olfactory system deals with a very complex input space—chemical space," Schmuker says. "This is reflected in its architecture, which supports parallel processing of a high number of different input channels."
"The insect olfactory system is particularly suited as inspiration because it is less complex than its vertebrate counterpart, while its basic blueprint is very similar," he adds.
To train artificial neural networks, researchers start by feeding them data. The neurons let investigators know when they have solved a given problem, such as correctly identifying a letter or digit. The network then alters the way data is relayed between these neurons, and the problems are tested again. Over time, the network figures out which arrangements between neurons are best at computing desired answers, mimicking how real brains learn.