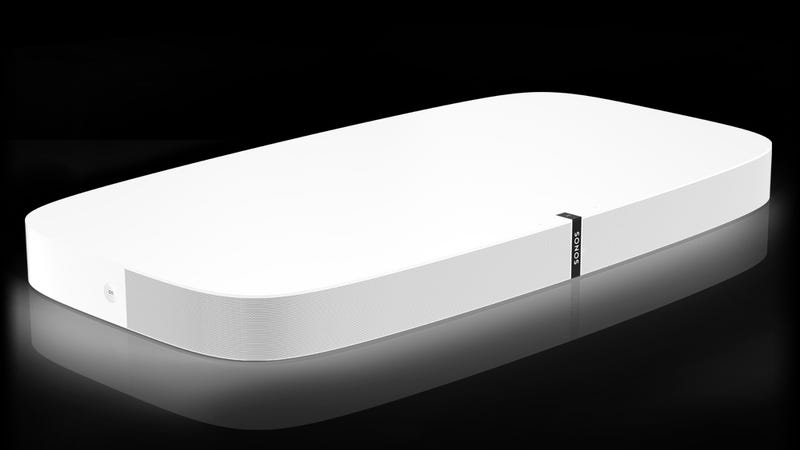 Sonos is getting ready to expand its home theater lineup, according to multiple leaks that surfaced in the past few days. Photos of a new Sonos product called the "PlayBase" speaker have been featured in a B&H Listing, several tweets, and FCC listing. Base speakers of this kind—which sit directly under a TV—have typically received poor reviews from audio fans, but Sonos' proprietary sound-tuning software could give this thing hope.
Based on the photos, the PlayBase speaker looks like a flat speaker system that literally serves as a base for your TV. In the past, similar speakers like the Vizio Sound Stand and LG Sound Plate were criticized by audio fans for their poor audio quality and vibration problems. Sonos might be able to overcome some of those issues with its Truplay software.
Developed in 2015, Truplay is a configuration procedure that—in theory—makes your speakers sound better no matter where you have them set up in the house. Once you've placed your Sonos speaker, you can quickly start the tuning process from the companion app's settings.
The speakers play a test tone while you sweep the room with your phone or tablet in areas you'll be listening to to the speaker. After listening for about a minute, the software takes what your device's microphone picked up and uses it to tune the speakers, so that music sounds just right. We can assume that the Sonos PlayBase will include this speaker-tuning software because all of the company's products currently support it.