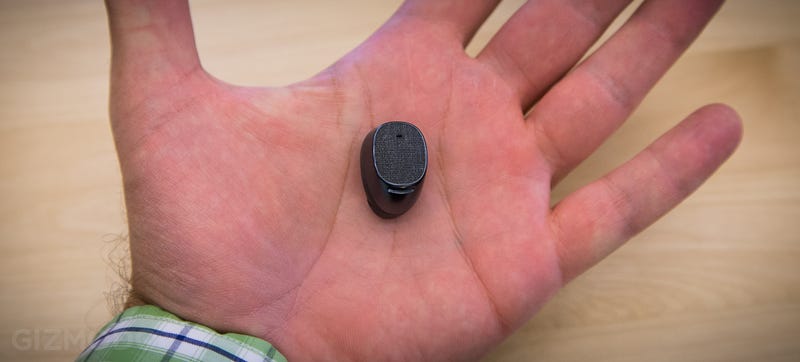 While the Moto 360 was unquestionably the wearable of today, Motorola quietly showed off a little something else. Something very little, in fact. The Moto Hint is a teeny-tiny Bluetooth headset, and it's the first I've seen that isn't actively stupid-looking. But it's not just for making calls—this is the new way to interact with your digital assistant.
Basically, we are living in the movie Her. Almost.
The Moto Hint is built to act as a companion for your new Moto X and it leverages the phone's amazing voice assistant. Like the phone itself, when the Hint is in your ear it's always listening for your key phrase (which is no longer limited to, "Okay Google Now." Mine is "Miiister Anderson..."). When it hears it, you can command it just like your phone. It will also read your incoming texts and announce your callers.