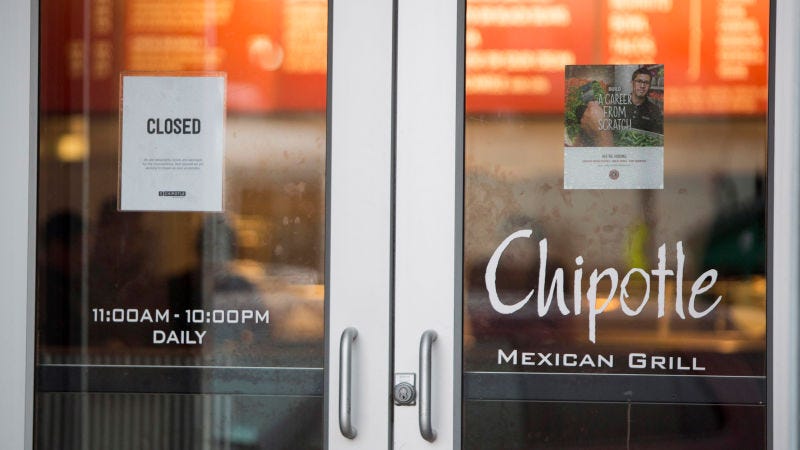 Tracking food poisoning cases is laborious detective work, and sometimes the culprit is never revealed. Now the task of identifying sources of contamination could be even harder—and, paradoxically, it's because of a test designed to diagnosis food poisoning faster and easier than ever before.

Chipotle announced it will be closing up shop nationwide for a few hours as part of its attempt to halt its ongoing E. Coli outbreak. But why hasn't the company been able to stop the outbreak, or even find the source yet? The answer isn't in the restaurant chain—it's in the bacteria.

Having suffered Salmonella poisoning before, I can definitively say it is not fun. And that's why I'm pleased to hear that research on Salmonella and MSRA vaccines has been helped along by the now-defunct NASA Space Shuttle program.