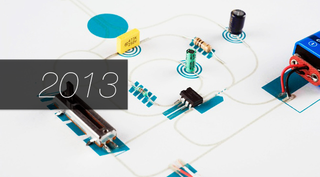 Much has changed in our world in the past decade. Remember 2003? 50 Cent was still on top, as was Dubya, and you were hot shit if your cellphone had a color screen. Imagine knowing that in ten years, we'd interact with tech using our voices, our gestures, and even our brainwaves. 2013, in particular, has been a year of change.
2013 saw a decrease in the all-encompassing importance of the smartphone, and the rise of devices that don't even necessarily depend on a screen: From the advent of truly useful voice-controlled technology to devices that we control with the flick of a wrist. This year, devices broke free of the palm-held model, coming in all shapes and sizes: From city-scale systems, to wearable tech, to networks that are all but invisible. And most importantly, we've seen more and more average, untrained enthusiasts experimenting with building their own software and devices—a trend that bodes well for 2014.
The highlights follow—and be sure to ruminate with us on what the next decade will bring in the comments.
---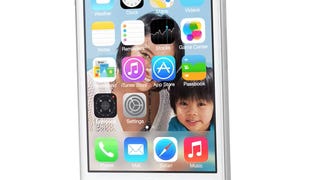 If there was one overriding trend for mobile devices this year, it was probably the decreasing importance of the device itself—and the rise of software in its place. From the hubbub surrounding flat design within the ranks of Google and Apple, to the introduction of the first iOS overhaul in nearly a decade, software became the most important vessel for the consumer experiences this year—overshadowing even the unveiling of new phones. As Brian Barrett suggested, "Consumer technology has reached a point where hardware comes last in the decision tree."