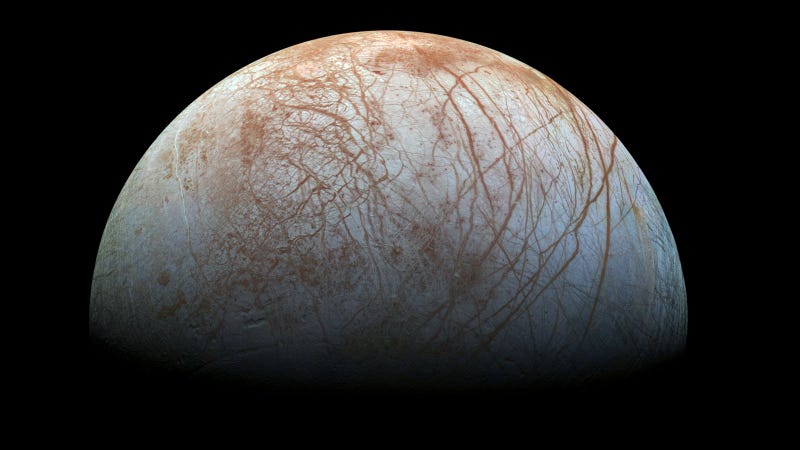 If alien life is out there in our solar system, it's probably very small and very hard to detect, buried deep beneath the surface of an icy moon. But, rejoice alien seekers: a new test developed by scientists at NASA's Jet Propulsion Laboratory could improve our chances of spotting extraterrestrial microbes and ending our cosmic loneliness once and for all.

Proteins, the direct expression of DNA, are a key component of life as we know it. The building blocks of proteins, called amino acids, form spontaneously around the universe, but create a distinctive pattern, or "biosignature," when life is involved in their making. Now, scientists have tailored an old-school chemistry technique to analyze those amino acid patterns, creating a tool for sniffing out alien biosignatures in just a few grams of seawater.
The method, 10,000 times more sensitive than similar techniques used by NASA's Mars Curiosity Rover, is ideally suited for a life-hunting mission to Jupiter's moon Europa, or Saturn's Enceladus, lead study author Peter Willis told Gizmodo. Willis and his colleagues have published their work in the journal Analytical Chemistry.