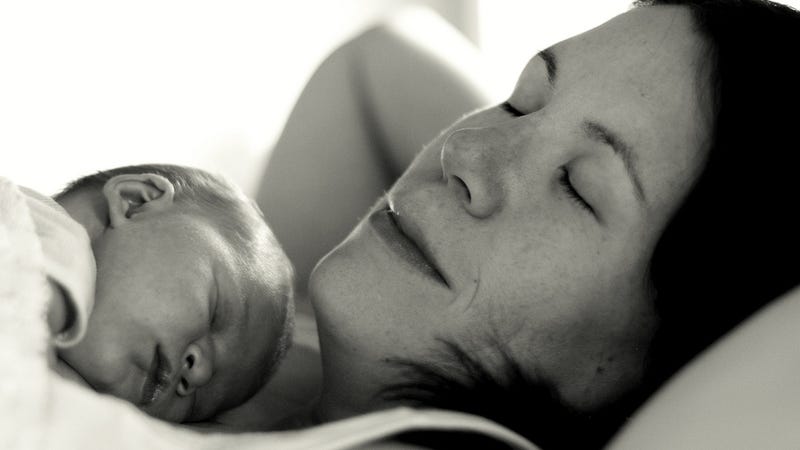 A new study from the University of Vienna, Austria, suggests that Cesarean sections are changing the trajectory of human evolution, altering physical characteristics in both mothers and babies. Trouble is, the researchers presented virtually no empirical evidence to support their extraordinary claim, and the credulous media simply took it at face-value.
Theoretical biologist Philipp Mitteroecker and his colleagues say the burgeoning use of Cesarean sections since the 1950s has led to evolutionary changes in the size of newborns and possibly the mother's pelvic dimensions, making it increasingly difficult for babies to fit through the mother's narrow birth canal.
The research, published in Proceedings of the National Academy of Sciences, points to a 10 to 20 percent increase in the rate of "obstructed birth," a dangerous medical complication in which newborns cannot fit through the pelvis. Without the benefit of C-sections, many of these babies would die. But, because C-sections are now prevalent, selective pressure for smaller babies, or mothers with wider pelvises, could have eased up, which in turn could account for the higher observed rate of obstructed birth today.
Mitteroecker's conclusion led the BBC (and other publications) to breathlessly declare: "Cesarean births [are] 'affecting human evolution.'" Yet, outside of their computer models, the authors of the new study presented no real-world evidence, experimental or observational, to support such an incredible claim. What's more, a closer look at the study reveals an exceptionally weak "selectional effect" at play, raising doubts about whether evolution could have acted so quickly over the course of such a short timescale, and whether or not C-sections can even influence the trajectory of human evolution.