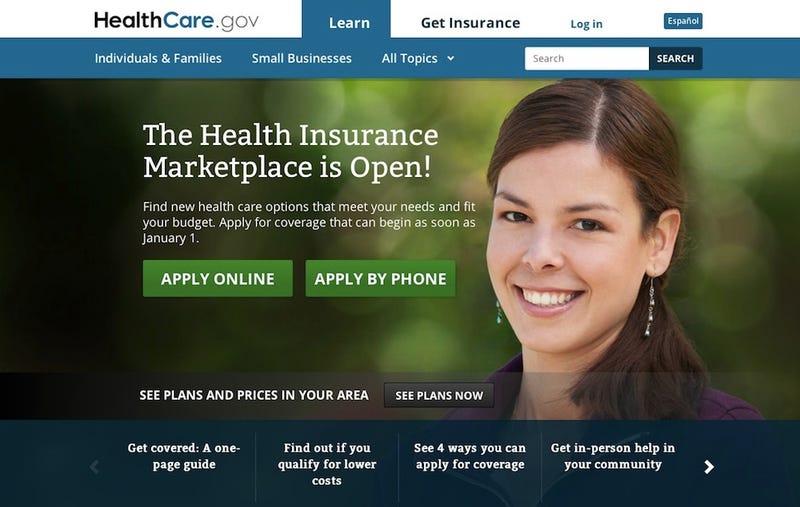 If you've been watching C-SPAN—and who hasn't?—you'll know the House Energy and Commerce Committee started hearings yesterday with the government contractors for HealthCare.gov, the maybe-not-quite-ready-for-prime-time website for the Affordable Care Act.
Ostensibly, these hearings are a way for opponents to poke more holes in Obamacare, but it's also a bleak reminder of the true role of technology in our federal government. Yes, we know that the Obama administration is tech-savvy. But what it really needs is to be tech-centric.
Whenever the country wants to mount a IT huge project (like, say, a website that will serve most of the country's citizens), it has to hire outside contractors. For HealthCare.gov there's a bunch of them, getting paid a lot of money. In yesterday's testimony, those outside contractors like CGI Federal and Optum/QSSI were the ones on the hot seat, testifying against (and blaming) the government agencies that hired them (one of which is confusingly abbreviated CMS) for HealthCare.gov's failings. That's a problem, on multiple levels.
It wouldn't be, though, if instead of outsourcing all of our governmental tech projects we had an in-house team of experts working in full-time collaboration with the policymakers legislating them. Not only could we fix mistakes more efficiently, we'd be able to head them off at the pass.

The British government faced a similar problem a few years ago, and have provided a great example of centralized in-house tech being effective, according to an interview on NPR yesterday with Mike Bracken, executive director of digital for the U.K.:
Instead of writing behemoth, long-term contracts with a long list of specifications for outside contractors, Parliament greenlighted the creation of the Government Digital Service, a "go-team" of 300 technologists who began streamlining 90 percent of the most common transactions the British people have with government. It appointed Bracken, a tech industry veteran, as the first ever executive director of digital — a Cabinet-level position.
This gave the British government a "digital core," as Bracken calls it, and one of its major accomplishments was gov.uk, the no-frills government website we heaped praise upon earlier this month, and that won the Design Museum's Best Design of the Year award in April. Just creating this one site to consolidate so many government functions is estimated to save British taxpayers $20 million each year. The problems that plague HealthCare.gov are of an entirely different nature, and go far deeper than a simple redesign. But in a general sense, a centralized approach would have benefited both it and any future government tech endeavors.