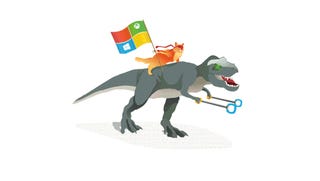 You can now go get Windows 10 (if you registered for the update months ago, and if Microsoft has rolled it out to your PC yet). But should you? Let's let the collective wisdom of the internet decide.
Reviews of software like Windows have a habit of being polarizing. Some people love the new touch interface on their Surfaces; others hate the using a voice assistant on a gaming PC. But across the board, there's some surprising (and not-so-surprising) agreements:
It's better than Windows 8 (duh)
The new Start Menu and Search is vastly improved
Cortana is less gimmicky than most people imagined.
The current build is buggy enough that you should probably hold off a few weeks/months before upgrading. But you should definitely upgrade.
For our impressions — which mostly back up those conclusions — you can check out our multi-post review that we've been conducting, as a team, over the last week. Or, you can peruse the finest tech minds on the internet below.