Airships, the silent, futuristic vessels that float through the skies of alternate histories and ecotopias, aren't just the stuff of science fiction. Here are ten airship that exist today, or are under development for tomorrow.
Goodyear Fleet
This fleet of four blimps dates back to the early twentieth century. Docked throughout the United States, these non-rigid airships float across the country and make appearances at public celebrations and events, occasionally taking on a few passengers.
Airship Ventures
The San Francisco Bay Area is home to Airship Ventures, the company that operates the Zeppelin NT Eureka. It's a helium-filled zeppelin whose rigid outer structure is made with the same material that NASA uses for its space suits. It has three engines, is exceptionally quiet, and can land anywhere that there's a big enough circle cleared. Companies and individuals can rent it for special events or just book a ride on one of its regular cruises throughout California. Photo by Roger Cain.
SkyLifter
Australian company SkyLifter is currently developing what they call a "heavy lifter" zeppelin, which they believe could be used for a number of things — but mostly, they hope it can become a replacement for skyscraper living. The SkyLifter is designed to heft big housing complexes into the sky, creating mobile buildings where people can live and drift around, landing when they need to at a SkyLifter complex like the one depicted in this video.
G/O Media may get a commission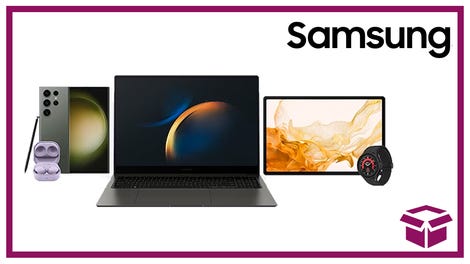 24 hour deals
Discover Samsung - Daily Deal
Nephelios
A solar-powered zeppelin designed by researchers at several French universities and technical schools, the Nephelios is 72 feet long and 18 feet wide. It's the end result of Projet Sol'r, and was designed to fly across the English Channel last year.
"Blue Devil"
Packed with supercomputers that can analyze surveillance footage so fast that troops will get intel in less than 15 seconds, this super zeppelin is being created by a US Air Force program called Blue Devil. According to Noah Shachtman at Danger Room, the blimp will be "longer than a football field at 350 feet and seven times the size of the Goodyear Blimp at 1.4 million cubic feet." It could be cruising over Afghanistan as early as this fall.
Bullet 580
The largest zeppelin in the world, the Bullet 580 is the creation of E-Green Technologies, which have successfully inflated and launched the 230-foot-long behemoth a couple of times in the past year. They are hoping to sell a range of airships to both military and private industries.
Strato Cruiser
This concept design for a luxury zeppelin for the super rich would boast a restaurant, spa, on-board DJ, viewing deck, and guest suites with gorgeous views of the bombed-out zombie-infested slums below. Made of carbon fiber and powered with solar, the Strato Cruiser may never exist outside Richard Branson's dreams — but then again, it just might.
Aeroscraft
Aeroscraft promises a ship whose rigid hull and internal balast system make it the most advanced zeppelin you can buy.
"Manned Cloud"
Like the Strato, the Manned Cloud is a concept design for a flying hotel, complete with sundeck on top, 40 guest rooms, a library and fitness center. It would fly up to 170 km/hour, and have a range of 5,000 km.
FireCat
UK-based SkyCat makes a range of zeppelins for everything from surveillance to luxury travel. But our favorite is the fire-fighting FireCat, which can scoop up over 20 tons of water, carry it to a fire, and dump it. Incredibly versatile, these could become the perfect fire-fighting vehicles of the future.