Do you ever feel like half the images you see online are fake? So do we. Below we've pulled together twelve photos and GIFs that have been floating around the internet recently. And they're all fake.

From Pokémon Go photoshops to political spoofs, there really are more fakes than ever swirling around the internet this summer. Stay skeptical out there, friends.
1) Is this paper airplane between two fans showing "science"?
SpacePorn, SciencePorn, HistoryPorn.... If you see "porn" at the end of a Twitter name and the account isn't filled with photos of gratuitous sex acts, run the other way. It probably means that the account is garbage.
G/O Media may get a commission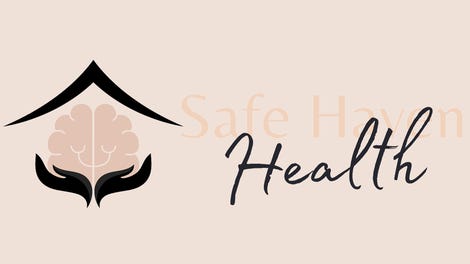 Addiction counseling
Safe Haven Health
Such is the case with SciencePorn, a Twitter account with over 1.8 million followers. They recently tweeted the gif above with a just single word: Science. Well, we know other words we could use for it. Like "fake."
SciencePorn's gif shows a paper airplane hovering between two fans. The stunt is from an April Fools' Day video by a group on YouTube. How does the airplane stay afloat? It's not the two fans, we know that for sure. It turns out there's a fishing line holding the paper paper airplane up.
The group behind the hoax even explain as much in a video they released after April Fools' Day. And this was from 2011, so I'm not sure how SciencePorn could've been misled five years after the fact.

Either way, it's totally fake. And not porn. Nor science. So the way I see it we were lied to twice. Unless you find science illiteracy erotic.
Fake via SciencePorn
---
2) Is this David Bowie and Iggy Pop?
The photo on the left often does the rounds whenever people want to celebrate the late, great David Bowie. But as you can see from the original photo on the right, it's a total fake.
The photo of Bowie's head appears to be from the photoshoot for his 1977 album "Heroes." The photo has been flipped horizontally (you can see the original cover here), and obviously his arm has been removed.
The original photo of Iggy Pop, as you can see below, appears to be from a photoshoot from around 1969, almost an entire decade before the Bowie photo was taken.
As for the bodies? Well, those actually belong to Dean Martin and Jerry Lewis. Not exactly counterculture icons. The original photo of Martin and Lewis was taken by American photographer Philippe Halsman, who was known for his shots of famous people jumping in the air.
Halsman even got people like Richard Nixon (left) and the Duke and Duchess of Windsor (right) to hop around like bunnies for his photo series.
It's not clear who first plastered Bowie and Iggy Pop's faces on Halsman's photo. All we know is that it's been accepted as a real photo for years.

Fake photo via OldPicsArchive and Vintage Everyday
---
3) Is this a Hillary Clinton supporter stomping on the American flag?
No, that woman standing on the American flag isn't holding a "Hillary for President 2016" flag. If you can't tell simply by looking at it, the photo has been doctored. The original photo is on the right.
As legendary debunking website Snopes points out, the photo shows Latausha Nedd, an activist who's actually holding a Pan-African flag. The Hillary version of the photo has shown up on Instagram, Facebook, and Twitter in recent weeks, mostly in conservative circles. Wisconsin-based talk show host Vicki Mckenna recently tweeted the fake photo, where it gathered a lot of steam on Twitter.
The fact that the pro-Hillary version of the photo is so obviously fake didn't stop politicians like Wisconsin Representative Robin Vos from tweeting out the image. Vos said that it was a "sad commentary on the Democrats as they stomp on our flag."
Sad commentary, indeed.
Fake via Twitter
---
4) Is this The Simpsons predicting Pokémon Go?
When you look back at the decades of Simpsons episodes (the show's been on the air since 1989) it really does seen like they've predicted everything. But the screenshot above is completely fake.
The image has been doing the rounds lately, with people on sites like Reddit claiming that The Simpsons predicted Pokémon Go. But the original screenshot comes from season 14 during an episode called "How I Spent My Strummer Vacation." It's a complete photoshop job.
As you can see below, the original scene from the episode has Homer pointing at an empty corner with no Pokémon Go anywhere to be seen.
Fake image via Twitter

---
5) Is this how MGM gets those shots of the lion roaring?
Earlier this month Carrie Fischer tweeted out this photo which appears to show how MGM gets those shots of the lion roaring. You know what I'm talking about. That MGM lion that growls at you before the movie starts...
That's not how it's done, of course. But plenty of people thought it was true. In reality, the photo shows a lion getting a CAT scan. According to Business Insider, that's Samson the lion at Israel's Koret School of Veterinary Medicine. Samson had stopped being able to walk and was treated for neurological problems.
He made a full recovery, but this is what the poor guy looked like on the other side of that CAT scan machine:
Fake photo via Twitter

---
6) Is this the "beautiful Earth from the Moon"?
As photo debunker HoaxEye first pointed out, this image is completely computer generated. The image was created by Vincent Todarello of Vintod Photo, and while it's pretty damn cool, it's not a real photo taken from the perspective of the moon.
Fake photo by CosmosIsAmazing
---
7) Is this the lead singer of the band Rammstein wearing a Putin t-shirt?
No, the lead singer of the German band Rammstein isn't a fan of Vladimir Putin. But we can understand how you might think differently if you were reading Sputnik, a news outlet funded by the Kremlin. They recently published a photo showing Till Lindemann giving a big thumbs up while wearing a Putin t-shirt.
While Sputnik is a propaganda arm of the Russian government, they weren't the ones who originally photoshopped the image. That was apparently done by a PR company called Caviar who makes custom high-end design modifications for iPhones in Russia. According to the Russian website Lenta, Caviar has apologized for the Photoshop job.

Fake via Bild
---
8) Was this a real Heineken beer ad?
Did people really feed their babies beer back in the "good old days?" Well, maybe. If you were a weirdo, irresponsible parent. But that ad on the left supposedly showing ad is fake.
The ad on the left was obviously photoshopped as a joke, but the notoriously bad Twitter account OldPicsArchive is passing it off as real.
"This is an actual old school Heineken advertisement," the Twitter account claims. Except that it's not. It's an old school 7-Up ad, as you can see from the authentic magazine advertisement on the right. And while people are currently horrified that 7-Up used to advertise their product as being safe for consumption by children, Heineken never advertised beer to toddlers.
Fake ad via OldPicsArchive
---
9) Is this John Lennon and Yoko Ono?
No, John Lennon and Yoko Ono never held up a sign that read, "Don't hate what you don't understand." The photo on the left is fake. The photo on the right, of course, is the real one.
Many people have used this iconic anti-war image over the years for their own purposes. Many have photoshopped it for humorous effect, while others have co-opted it for their own political needs, as you can see in just two examples I found online below.
But it's pretty clear that the people behind the Twitter account OldPicsArchive are idiots and probably have no idea that they posted a fake image.
Fake photo via OldPicsArchive
---
10) Is this "a battered moon"?
That's the sun. It's not the moon, battered or otherwise. It's the sun. The sun. Got it? The sun.
We all up to speed? Moving on.
Inaccurate description via StarGazers
---
11) Is this Freddie Mercury putting on makeup?
Yes, Freddie Mercury was applying makeup in this photo. But the photo on the left is obviously fake. That doesn't stop people on Twitter from passing it around like it's real, obviously. Especially the Twitter account OldPicsArchive. They really need to hire a fact-checker or something.
Fake photo via OldPicsArchive
---
12) Is this Frida Kahlo holding a gun?
Frida Kahlo, the famed 20th century Mexican painter, was a badass. But this photo of her is completely fake. It's a composite that was made by artist Robert Toren in 2012 using a model, as you can see by the original photo on the right.
Fake via OldPicsArchive