It's easy to get creeped out by the bugs of summer, until you realize how incredibly beautiful and varied they all are. Here are the entries from this week's bug Shooting Challenge.
Winner: Katydid Portraiture
We just recently moved to AZ, and holy moly the bugs. So many bugs, everyfreakinwhere. It's like Armageddon around my porch lights every night. But naturally, when I started looking for them, they didn't want to cooperate. Except this patient little katydid. Found him about to be thrown away in some construction materials and set him on my lovely clearance patio chairs, the coral color a nice way to offset his green. He hung out for a couple of hours, until he got tired of me shoving cameras in his face. Started with the big DSLR but couldn't find my adapter to get the pictures off said big DSLR. I hate moving. Final shot is from my iPhone 6 with an Easy Macro lens and a touch of tweaking.
Christina Anstaett
---
Cool Girl
This cool girl has been hanging out on my front porch for the past few weeks keeping the insects under control. She hides during the day and only comes out to hunt during the night. She's only just over an inch long including legs.

I don't have a macro lens, so I used my 300mm zoom lens from about 5 feet away so I could focus properly. I also tried various settings, but found that the lower ISO allowed the details of the hair on her back to really stand out. This meant I had an absurdly long exposure time (the only light was the dim porch light) so it took a few shots to get one without motion blur. Sony A77, 300mm, f/5.6, 1/3 sec., ISO 500 Edited for white balance and sharpness via PhotoScape.
G/O Media may get a commission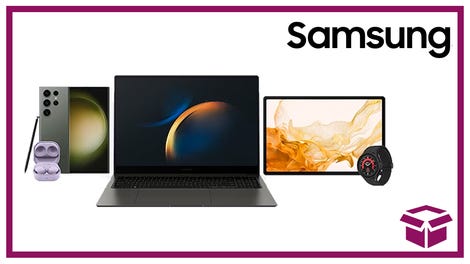 24 hour deals
Discover Samsung - Daily Deal
Kevin Dejewski
---
Garden Tenant
I plucked a few flowers in my garden and bought some back in the house. I left it on the table and didn't think much of it. A few minutes later I saw this wisp like creature landed on it! I quickly grabbed my camera and setup my equipment. I used a Nikon D610 50mm with the kenko extension tube. Shutter is 1/100, F/11, and ISO 400. I had an off camera flash on the table to get the light I need. I was so happy how well it came out!!! :)
Allen Lau
---
Boris
This is Boris. My pet Chilean Rose Tarantula. He's pretty shy most of the time. Had to coax him out of his hideout with a cricket. The picture is a 9 image stack using Zerene Stacker software. Canon 6D, Canon 100mm f/2.8 Macro lens, Canon MT-24EX flash, F/10, 1/60th
Chris Andrews
---
Mantis
I just left work, gone to my car, and right in front of my driver side door was this little beauty. She is about 8 inches long. Taken with my iPhone 6 in HDR mode.
Elizabeth Crankshaw
---
Gigantasaurus Mantis
There I was, reading my favorite website (gizmodo). My son dashes in with the story he's seen a gigantasaurus sized mantis. Well, obviously I had to see THIS mantis! I dropped what I was working on (baby is ok) and followed my son to the lair (he is brave isn't he). I shuddered indeed for there it was and many a picture were made. Ok, maybe he exaggerated a tad, but it sure makes a pretty cool picture. Nikon D7000 w/ Sigma 17-70mm 1:2.8-4 Macro HSM. Got over the willies, got really close and let the shutter fly.
Remy Anfinson
---
Jiminy
This image was taken on a lazy saturday morning, having breakfast and coffee on the balcony in Holland. We were joined by a little green jimmeny cricket who had no problem sitting on my hand. I took the picture with my Samsung Galaxy S2 in macro and edited (cropped & enhanced) it on my phone. Changing the resolution for the contest on my phone was challenging. Also i have seem to cut out a large piece during editing, my original is only 600kb....I will have to find out what happened
Niall Rice
---
Life Aquatic
I love bugs and wanted to try something different, unfortunately there seemed to be a lack of bugs to shoot in the short time I had on saturday morning but I saw a bucket of water with some mosquito larvae and had a bit of a play to see if I could take some "underwater" shots. I had an off camera flash which I wrapped in a few bags and submerged under the water to try and bounce off the leaves in the bottom of the bucket, and used a 100mm Canon macro lens with a Canon 600D which I had on a tripod over the water. I was pretty pleased with the results, (I still have very little Idea of what I'm doing) and was impressed by the amount of detail I could see. Mosquitoes seem to get a hard time but I always find it fascinating to watch the larvae wriggling around and both the larvae and adults are an important source of food for those higher up the food chain.
Chris Wilson
---
Illustrated Dragonfly
I was sitting on my patio Saturday with a friend and saw this red dragonfly (or whatever it is actually called) land on a pile of firewood that came packaged in an orange netting bag, which was sitting next to the firepit. I grabbed my iPhone 6, zoomed in, and snapped this quick pic before it flew away. Not the best quality, but I liked the way the colors and textures made a kinda cool composition.
Wayne Laakko
---
Bee In Bloom
Spotted this bee while on a walk- unfortunately no tripod. Love the face he's making. Shot with Sony Nex 5t, with old Tokina SD 70-210mm. Exposure time: 1/100 sec, F-stop: f/4, ISO: 100
Paul Sandberg
---
Exoskeleton
The day I read your challenge I accidentally came across this Cicada exoskeleton. I managed to take a couple of shots with my iPhone 4s. My 4 year old was surprised it remained on the fence for the entire day event hough it was very windy.
Looking forward to your next shooting challenge!
D.McLellan
---
Please Hide Me
I have always wanted to send in a photo for the contest, and Sunday while pulling weeds an obnoxious bee reminded me about the contest. During a break I went downstairs and grabbed my camera, I have a standard 18-55 lens and a 55-300mm lens. I played with both, but went with the telephoto lens because I could be further back and still tighten up the angle. I kept zooming in and out to find the bugs because they wouldn't stay still; my small gray cat was chasing my subjects. I heard my orange cat Luna come back over the fence, so I decided to make sure she jumped down safe. (She is an older cat.) She had a huge grasshopper in her mouth! Normally I would take it out right away, but I did have my camera. The grasshopper did manage to get away...for a little while. "Please Hide Me!" Nikon D3200, VR 55-300mm, f/4.5-5.6G, 300mm ISO 200, 1/125s - f/5.6
Craig Powell
---
Date Night
I invited the lovely couple over for a mango dinner. They were such polite guests, eating everything and fantastic listeners! Although they left quite the trail when they left.... Nikon D7000. ISO: 1000, F16, 1/15 Shutter, 105 Macro
Danielle Tyler
---
Warriors of the Wind
We were having a yard sale and during a lull, I was wandering around the house taking shots of random creepy crawlies. But it was my wife exclaiming, "Oh my god, what's THAT?!" which directed me to take this shot. Her attention was primarily directed at the webbing around the trunk of tree. Thankfully, it wasn't spider webbing as we'd most likely be having our last yard sale before the fire sale. There was a caterpillar at work and further up the tree I noticed the lone carcass of a cicada's molt. As I composed the shot, I couldn't help but to imagine it from a scene in Warriors of the Wind (bka Nausicaa of the Valley of the Wind), one of my favorite animes growing up, where large cicada-like insects were used as weapons of mass destruction. And here was one, its remains left stranded in an almost smoky, ravaged landscape. Camera: Nikon D7100, F-stop: f/5, Exposure time: 1/1250, ISO: 1250, 35mm Focal length: 52
Jerry Elmore
---
Cape Cod Dragonfly
I was lucky enough to capture this dragonfly while on a beach in Cape Cod. I had to get close with a 52mm and unfortunately the best shots focused on its tail with a large aperture, blurring the face. Thankfully, it sat still long enough to capture this one. Shot at 1/640 sec; f/5.6; ISO 100.
Eric Kennedy
---
Hangin'
Canon 60D — f22 — 1/80" — ISO 100 — 42mm
Mike Case
---
The Pollinator
This picture was taken using my iPhone 4S this Friday in front of my friend's house. I've been taking lots of pictures of bees lately, since I find them fascinating and so important for our planet. Luckily, there were many bees flying around the flowers that day, so I managed to take many pictures and chose this one as my favourite.
Kiera Belley
---
Hive
I have been trying to photograph this wasp hive for days now but they were either not at the hive during the early morning before I went to work or very inactive by the time I got back from work. Finally on my Sunday off I managed to catch them cleaning the larvae and you could tell by the look of their eyes that they were annoyed by my macro lens pushed right against their faces. Camera: Canon 5Dmkiii Lens: 70-200mm f/2.8L ii with a macro tube extension
Ivan Vargas
---
Excellent entries all around! Stay tuned for a new challenge tomorrow.