British police dealing with digital crime have apprehended a 19-year-old in Essex, England, accused of participating in LulzSec's recent rash of bold online assaults. This would mark the first time an actual human's been nabbed since the Lulz riot started.
The investigators, working with FBI authorities as well, ZDNet UK reports, arrested the teen under charges from the Computer Misuse Act and Fraud Act—presumably tying him to LulzSec's wave of leaks, DDoS strikes, and yesterday's joint declaration of international internet war alongside Anonymous, the first target of which was the UK's Serious Organised Crime Agency. The BBC reports that "Searches at a residential address in Wickford, Essex, following the arrest last night have led to the examination of a significant amount of material. These forensic examinations remain ongoing," quoting a Scotland Yard rep. [ZDNet UK]
Update: New information from a self-purported Anon member, quoting an anonymous (lowercase a) source. Via Twitter:
"The good news everybody: Ryan has little to do with #LulzSec besides running IRC. All 6 members of @LulzSec are fine and safe." #AntiSec
G/O Media may get a commission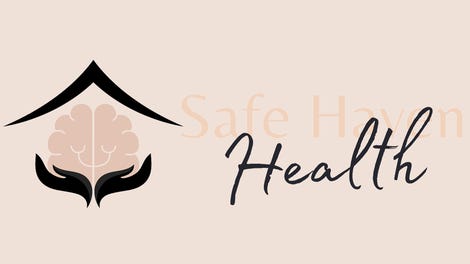 Addiction counseling
Safe Haven Health
So! This, if it's true, means that the perp is named Ryan, but wasn't part of LulzSec's integral fuck-shit-up operations. It would also suggest that there are only six members of LulzSec's core team. But again, if it's true.
Update 2: Another Anon Twitter account has chimed in, downplaying the significance of the arrest:
If it is Ryan then they're alright. lol #LulzSec
The "if" in there indicates there may be some internal confusion within the AntiSec campaign as to who has actually been arrested.
Update 3: LulzSec's official Twitter account has joined the this-doesn't-matter chorus:
Seems the glorious leader of LulzSec got arrested, it's all over now... wait... we're all still here! Which poor bastard did they take down?
Update 4: Well this just got a bit more interesting! Yet another Anon Twitter user is claiming the Ryan in question is Ryan Cleary—a kid previously associated with attacking Anonymous in an attempted "coup d'etat" of sorts, Hacker News reported in May: "Mr Cleary was accused of stealing passwords and targeting the network servers used to keep Anonymous's websites running."
Cleary's personal information was then revenge-posted online—pinning him to Wickford, Essex, exactly as the BBC said earlier this morning.
So this is strange. Ryan was apparently despised by Anonymous, and described today as a LulzSec IRC admin. With the two forces united for the time being, his place in all of this seems... tense.
Update 5: LulzSec's put out a further clarifying tweet, this one more conclusive than the last:
Ryan Cleary is not part of LulzSec; we house one of our many legitimate chatrooms on his IRC server, but that's it.
So, despite whatever beef Ryan had with Anon, LulzSec's just been using him for his servers, and is distancing itself from him in any other capacity.