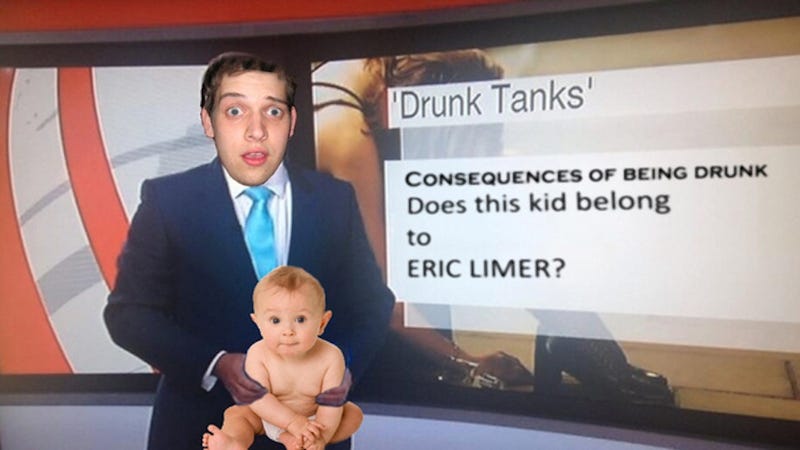 Last week, one unfortunate reporter found himself live on camera clutching a big ol' stack of paper—not the iPad he'd been reaching for. But because he's a professional and because no one probably knows what paper is anymore anyway, our man soldiered on to hilarious results. But then you all did him one better.
Alas, there can only be one winner, and this week's title goes to the photo above, made by the ever subtle MasterBates.
Of course, he couldn't have done it without Gizmodo writer and beloved avatar Eric Limer. Other honorable mentions are down below, and check back tomorrow for a new challenge/chance to redeem yourself.
By tornotlukin
By Mr Cheez
By phenomejohn
By admiller