Warner Bros dropped a huge bit of news this week, confirming releases and casting for a slew of DC Comics movies between now and 2020. It's cool to see DC's movie plans finally coming together - but here's 7 things WB and the Comics giant should do with it's fledgling Cinematic Universe.
7. Take it Slow
Everyone and their Aunt wants in on the money Marvel's making from its Movies - DC included. But Marvel certainly didn't become a movie giant overnight - it took a lot of time to get them from Iron Man's success to where they are now. A lot of people scoffed at DC for jumping straight into Batman v. Superman after Man of Steel, desperate to cash in just like their rivals, and there is a potential problem in cranking it up from 1 to 11 in a single movie.
What was so satisfying about sitting down to watch The Avengers wasn't just that it was a team-up movie, it was that it was that it was the culmination of four years of build up across four movies before it. Going from Man of Steel straight to Batman v Superman just doesn't have the same sort of impact. That said, it's clear from this slate that DC are in for the long, slow haul - after all, there's six years of movies planned so far, solo outings for the Justice League members, and even the Justice League team up itself is a two-part affair. Some of it might be in the wrong order, sure, but at least it shows that DC aren't rushing themselves.
G/O Media may get a commission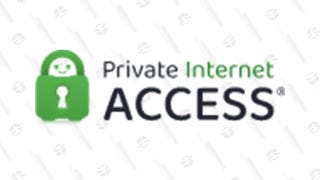 $3 per month
Private Internet Access | 2 Years + 2 Months Subscription
6. Don't be afraid to get a little Weird
Okay, not just a little weird, but very weird.
Part of DC's appeal is that its host of characters are so out there - aliens, demigods, time travellers, actual gods - and between all the those we have one of the wackiest ideas at all, the infamous DC Multiverse, the conglomerate of existences packed with alternate versions of our favourite heroes that often intersect (and is of course occasionally threatened with removal from existence and/or reboots). A few years ago, you might have balked at the idea of adapting some of these characters to the big screen - so did DC, hence why we saw the occasional Superman movie and plenty of Batman media (and in some ways, they were right to be hesitant - look at the flop of Green Lantern, for example!). But no more: We're living in an age of Pop culture weirdness, and DC should embrace that fully. I mean, look at what Marvel did this year with Guardians of the Galaxy, much to popular and critical accalim. DC's hero roster is packed with weird and wonderful characters - give them to us moviegoers in spades, and don't try to hide them in an attempt for realism. Get your freak on, DC!
5. Take a Chance on Smaller Characters
Just as Marvel has started to explore it's less mainstream heroes now that it's got big guns onto the screen, what I'm excited for most out of DC's slate of movies is that maybe once they're out of the way, we can start seeing movie appearances for beloved heroes that aren't entirely in the eyes of the wider public.
Not only would it be pleasing to comic fans anyway - come on, look at that picture and tell me you don't want Martian Manhunter or Hawkgirl on the big screen alongside Bats and Supes - but it would help enrich DC's new movieverse. They're already doing it with Suicide Squad to an extent, a group concept not many people outside of comics (or now Arrow fans thanks to their TV appearance) are aware of, but once they've established the JL's primary members, let's get some standalones for the likes of MM or Power Girl, show people some of the variety of what makes DC so appealing.
4. Don't Rely on Batman
This partly ties into the above, but one thing I really hope that happens is that we don't start seeing these movies gravitate around Gotham and its caped crusader.
Another criticism that started circling when Batman v Superman was revealed was DC's reliance on Batman to prop up other characters - the idea that what was technically meant to be a Man of Steel 2 movie suddenly made Superman second billing (the poor guy). It's easy to see why it was done, Batman is arguably the most popular hero DC has, and he's a tried and tested character when it comes to Box Office success thanks to Christopher Nolan's Dark Knight trilogy, but at the same time, we have a lot of Batman goodness out there already. Making him the crux of this new slew of Movies might seem like a tempting idea, but in situations like this Batman works best either alone or as a audience insert - he's the ordinary man (with a buttload of money) amongst the superpowered gods. That's interesting enough, he doesn't have to be the Iron Man of these movies. Please, please DC, don't make him the thread that ties this universe all together - it would be an injustice to the rest of the Justice league.
3. Make a big deal about Wonder Woman's movie
This was swept a little under the rug during the week's announcement - after all, it was an investors meeting, not a meticulously planned press reveal - but hey: DC are the first people to put out a superhero movie with a female lead since Catwoman. And for now, they should be raking Marvel over the coals with it.
DC can get a pretty bad rep when it comes handling its female fanbase, and diversity is a big, ongoing discussion in the comics world, but this is something that should be seriously applauded - all the more so considering that Marvel are increasingly under fire for putting off fan requests for movies for the likes of Black Widow or Captain Marvel. Who knows, Marvel could announce one next week, but for now, DC should be shouting this from the roof tops - it's not often they've had a chance to score one over the MCU. Why shouldn't they gloat a little?
(There's also the matter of, you know, not actually screwing Wonder Woman up when we get to it in 2017, but for now, optimism!)
2. Find a way to acknowledge the 'TV' side of DC
Perhaps one of the biggest surprises (even though we should've been expecting it) of this weeks reveal was that not just was there a Flash movie coming, but the Flash had been cast - and it wasn't going to be Grant Gustin, much to the consternation of people getting excited over his new Flash series on the CW.
While it seems like a bizarre choice for DC to disavow its TV universe when it comes to the movies - especially since between Arrow and Flash, they've made a hugely popular splash on the small screen - but still, it's a sad one. Maybe they saw how Agents of SHIELD's fate was largely constrained by movie events in its first season and didn't want that effecting their own TV output but still, even if they're officially unconnected, it'd be nice to see at least some hint or acknowledgement of the good they've done on TV. Maybe a Queen Consolidated billboard in the background, or maybe even use the multiverse idea to acknowledge that they're a parallel reality, but if TV's Ollie and Barry can't join in on the fun, at least give them some dues.
1. Don't be Gritty for Grittiness' sake
Now this one ties into a lot to points 4 and 6, but it's a big enough one to make it my top suggestion - DC's universe doesn't have be a moody, gritty place, just because it works for a character like Batman.
It's another common criticism that DC have come under fire for, especially with Man of Steel and Batman v. Superman (I mean, just look how literally dark the promo pictures for it in this post are!) - that just because Batman is huge, and he's a brooding character, every DC hero should follow suit. No! Trying to deliver realistic, 'dark' takes on these fantastical characters is something that DC should definitely avoid. Embrace the weirdness, and give us a variety of bold, exciting, bright heroes. Gritty works for Batman - leave it to him, not Superman, Wonder Woman or the rest of the Justice League. If anything, it would be a much better contrast to have a darker character like Batman mixed in with all these other heroes instead of 'grittifying' the rest of them too. Above all, just make sure these films are fun. And don't forget: Gritty doesn't always mean good. Let's hope DC can take that one to heart.
---
You're reading Toybox, io9's new blog for all things pop culture. From merchandise to awesome fan creations, TV recaps and critical commentary on the hot topics of the day, you can find it all here!