On July 15th, 1942—in the midst of World War II's long-running Battle of the Atlantic—a German U-boat and a Nicaraguan freighter were wrecked a mere 30 miles off the coast of North Carolina's Cape Hatteras. Now, over seven decades later, their watery resting places have been (re)discovered.
The National Oceanic & Atmospheric Administration's (NOAA) Office of National Marine Sanctuaries led the recovery effort with the Bureau of Ocean Energy Management (BOEM)—a partnership established six years ago for the express purpose of seeking out and surveying crafts like these, lost in this and the surrounding holy-smokes-that's-really-really-close-to-America area during WWII.
The docked U-576.
According to NOAA News, the U-576 was already damaged and on its way back to Germany when it came across Convoy KS-520, and Kapitanleutnant Hans-Dieter Heinicke made a fateful decision to go on the offensive.
The group of 19 merchant ships escorted by the U.S. Navy and Coast Guard, was en route to Key West, Florida, from Norfolk, Virginia, to deliver cargo to aid the war effort when it was attacked off Cape Hatteras. The U-576 sank the Nicaraguan flagged freighter Bluefields and severely damaged two other ships. In response, U.S. Navy Kingfisher aircraft, which provided the convoy's air cover, bombed U-576 while the merchant ship Unicoi attacked it with its deck gun. Bluefields and U-576 were lost within minutes and now rest on the seabed less than 240 yards apart.
G/O Media may get a commission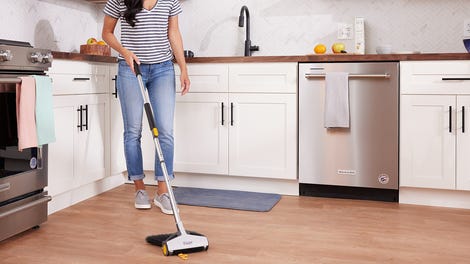 BOGO 50% Off
Flippr - BOGO 50% Off
That… is so close to each other. Barely two-and-a-half football fields. While everyone from the Bluefields was saved, the 45-man crew from the U-576 all went down with their sub, which makes this historical site a war grave, giving it protection under international law: "The United States recognizes that title to a United States or foreign sunken State craft, wherever located, is not extinguished by passage of time, regardless of when such sunken State craft was lost at sea."
In response to the news, the German Foreign Office issued the following statement.
"In legal succession to the former German Reich, the Federal Republic of Germany, as a rule, sees itself as the owner of formally Reich-owned military assets, such as ship or aircraft wreckages. The Federal Republic of Germany is not interested in a recovery of the remnants of the U-576 and will not participate in any such project. It is international custom to view the wreckage of land, sea, and air vehicles assumed or presumed to hold the remains of fallen soldiers as war graves. As such, they are under special protection and should, if possible, remain at their site and location to allow the dead to rest in peace."
And so it will stay in place forever. [NOAA via CNN]
Lead image: U-576 crew gathered around the conning tower.