Court dates are racking up for Energy Transfer Partners, the company behind the 163-mile Bayou Bridge Pipeline in Louisiana. Local landowner Peter Aaslestad filed a lawsuit in district court on Friday against the company for allegedly clearing trees and excavating on his property in St. Martin Parish without permission.
"It appears that Bayou Bridge has again cut corners to meet its aggressive deadline for pipeline construction, this time infringing upon Mr. Aaslestad's constitutionally protected property rights," said Misha Mitchell, an attorney with environmental group Atchafalaya Basinkeeper who is representing Aaslestad, in a press release.
Aaslestad is asking the courts to stop the company from "illegally trespassing on his property and infringing on his private property rights without legal consent from all the parcel's landowners," per the press release.
The plaintiff lives in Virginia, but he's kept up with the happenings on this property through advocates who monitor the ongoing construction in the area. He's not the sole owner and some of the other owners have given the company permission to work, Mitchell told Earther, but Aaslestad denied the company permission last year when initially asked.
The developer is aiming to finish the nearly completed pipeline by October. However, opponents haven't stopped fighting against it. They've been organizing direct actions for past couple of weeks with the hopes of stopping or at least slowing down construction. One of the protestors—who refer to themselves as water protectors—locked himself to construction equipment on Thursday, according to this Facebook post.
G/O Media may get a commission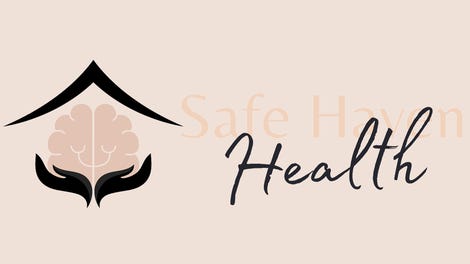 Addiction counseling
Safe Haven Health
This lawsuit is the latest attempt to pause the project. It's not the only lawsuit either. In January, environmental groups sued to stop construction in fragile wetlands, though a judge ruled earlier this month that construction could continue despite the pleas. That case is ongoing as groups prepare to argue the heart of the case, and plaintiffs ultimately hope the judge will rule on the side of justice. They allege the entire project is unlawful because the Army Corps of Engineers shouldn't have authorized a key permit in the first place.
There's also another lawsuit in St. James Parish, where community members are worried that the project's lack of emergency response plans could lead to disaster if an oil spill or explosion were to happen. They're demanding Energy Transfer Partners create a plan, which the courts ordered the company to do. The state said the company doesn't have to, though, so the case drags on.
This latest lawsuit aims to stop construction on private property, which will likely put a notable dent in the project's quickly moving schedule.