Ever wonder what's really happening in the cluttered offices of science fiction magazines like Asimov's or a publishing house like Pyr? Four editors take you inside the strange world of SF editing.
Yesterday at science fiction convention WorldCon, a panel of editors discussed how they find and curate the stories that pack the shelves at your bookstore – or fill the pages of your favorite SF magazine. On the panel were Asimov's editor Sheila Williams, Pyr Books editor Lou Anders, celebrated anthology editor Ellen Datlow, and Analog editor Stanley Schmidt.
Williams and Schmidt, who work in the same building, talked a lot about how to maintain a story balance when you have to fill a magazine with new material month after month. Said Williams:
We publish mostly SF with some fantasy. And sometimes you discover that you have too many generation ship stories one month, or too many time travel stories – or too many stories about the close personal relationship between a boy and his father. Once I got two stories about what would have happened if Castro had gone into baseball instead of becoming a dictator. So of course we had to publish both. They went in very different directions. But you always try to maintain a balance of stories – even at the level of trying to have as many humorous stories as depressing ones.
G/O Media may get a commission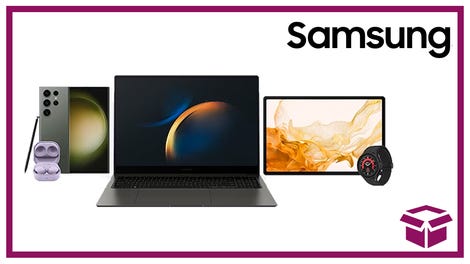 24 hour deals
Discover Samsung - Daily Deal
Schmidt said he wants to see more stories with good science in them. He said:
Science is underutilized and not emphasized enough. I really wish I saw more stories with cutting edge science as well as a great story with good characters. He said: Science is underutilized and not emphasized enough. I really wish I saw more stories with cutting edge science as well as a great story with good characters. A good science fiction story should contain an element of speculative science, but it must be made plausible. Star Wars is not science fiction – it's a Western in space. But here's something that may surprise you. Flowers For Algernon is a perfect example of science fiction because you can't have a story without the experiment.
A publisher of novels as well as short stories, Anders said he's willing to take more risks with short stories:
As long as readers like 70 percent of the stories in an anthology, that's great. So you can take more risks with a short story in an anthology. But novels – those have to keep me in a job. So I'm less likely to take risks on that kind of material. I also don't think that what makes good science fiction is the science per se. It's the healthy skeptical attitude science fiction fosters that's important. The post-enlightenment attitude.
Datlow, who has edited countless anthologies including the annual Best Horror of the Year and Poe, said that she aims to create anthologies that "corrupt your mind with new things." She added:
I like to mix genres, like when I edited the Del Rey Book of Science Fiction and Fantasy. But it really brought out all these politics around science fiction versus fantasy. People took me to task.
Currently Datlow is working on an anthology of cat stories, and said that's been one of the hardest projects for her to find the right balance of stories for. "There are a lot of really bad, cutsey cat stories out there," she said with a sigh. "And not a lot of good ones. I've got 70 percent of the stories for this anthology, and still need more." (So if you have a great, non-cutsey cat story, Datlow may be editing the perfect anthology for you to submit work to.)
Her comment sparked a lot of agreement among the other panelists, who all admitted that they have often been in the position of trying to find great stories. They are constantly hungry for new writers and new stories to fill the pages of their publications.