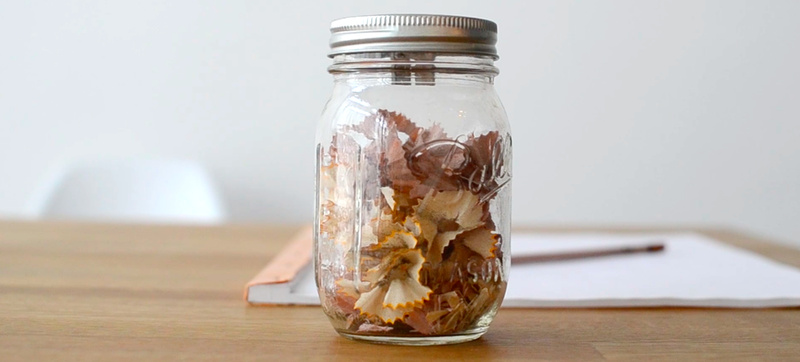 Take out your No. 2 pencils, people. This isn't a test, necessarily, but this jar will allow you to track exactly how much lead you're using on a regular basis. Don't worry: You will not be graded on your progress.
The standard mason jar is fitted with a custom cap that has a built in sharpener. Simple—and super well-done. Chicago-based designer Craighton Berman successfully Kickstarted the concept last year as a playful means of measuring creativity, but recently shifted the focus towards the kitchen; Manual, his new company, is what he describes as "a housewares brand for people that aren't afraid to use their hands."
The jar is meant for domestic chefs into on-the-go recipe fixes, and those who prefer to document their meals with words, not photos. My food skills are severely limited but I love this idea, so I'd opt to keep it on my desk as opposed to countertop.
For java nerds, Berman is also currently crowdfunding this lovely Manual Coffeemaker. In the meantime, you can nab a Sharpener Jar for $30. [Manual]