Adobe is releasing its new Creative Cloud and Creative Suite 6 today, and clearly, it wants to push you towards the former. The company is betting big on its Internet-powered software and gambling that customers will pay to come along for the ride.
Creative Cloud is basically what we've been expecting—a full compliment of Adobe's Creative Suite 6 apps all hosted online for $50 a month (with an annual contract) for a license that lets you run any of its apps on up to two machines (but not simultaneously). There's also a team-pricing structure for organizations which will cost $70 per "seat" and an education version for $30 a month. Existing customers with a CS3, CS4, or CS5 license will also be able to purchase the first year of Creative Cloud for $30 a month. There will also be a month-to-month membership with no annual contract available for $75 per month.
To use Creative Cloud, you have to first download a small app that manages all the others. Users will log into Adobe's site, and select which apps they want to use, at which point they'll be pushed to the desktop. You can pick and choose apps, and use them just when you need them. It's designed to publish to a variety of platforms, says Adobe, the Web, iOS and Android devices.
It's also moving storage to the cloud. Membership gets you 20GB of storage, and users will be able to store and share up to five projects online at once on Adobe's servers. Adobe will let you sync projects to Creative Cloud and access them from anywhere, and share them with others with various permission levels—for example a colleague might be able to make changes to a file while a client could only view it.
Creative Cloud will include a few features not found in CS6, like Typekit, the tool that basically makes sure any font you want to use is web safe, Edge, which is similar to Flash but outputs to HTML5, and Muse, which lets designers layout websites visually and generate standards-compliant HTML code from their designs.
G/O Media may get a commission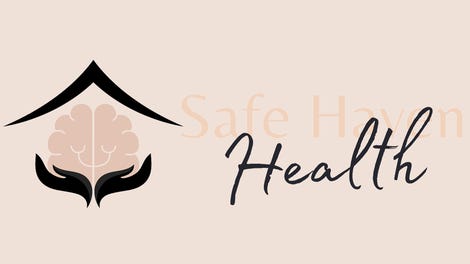 Addiction counseling
Safe Haven Health
There are also sharing and learning features where you can, for example, follow a particular designer's work or learn how to use an Adobe product you don't already know. Which, really, sounds like the kind of thing companies like to think is great but often isn't. How that's implemented will be everything.
And then there's Creative Suite 6. It has four different pricing models with various bundles (see chart below). What Adobe is largely pushing here is speed. It says it has simplified workflow across all its tools, and greatly enhanced the UI to make it more modern. And it's also touting its Mercury Playback Engine for faster processing. Everything is being optimized for HTML5 output, to look good in any modern browser, in any layout.
Clearly, Adobe is trying to get you to move to the Creative Cloud. For just a little bit more than you'd pay for the Master Collection, you get a product with more tools, that's always up to date, and never have to upgrade again. But of course, that means you're essentially buying an entire new product line every year.
The products are available for pre-order now and will be available within 30 days, says Adobe.