Do you ever worry about what Google and Facebook are doing with all of your personal information? Well, they worried about all that stuff in 1990 too. Only the people of that era were concerned that it was being sold to marketers on computer disks. (Awww, cute.)
A Wall Street Journal article syndicated under the headline "Computer Disc Spurs New Fears About Privacy" in the November 18, 1990 issue of the Joplin Globe in Missouri explained the concerns. And they sound downright quaint to people here in the early 21st century.
A company called Lotus (later acquired by IBM) was selling disks of basic info to companies that did direct mail marketing. Everybody was, of course, freaking out about it:
Privacy advocates are raising the alarm about a new Lotus Development Corp. product that lists names, addresses, shopping habits and likely income levels for some 80 million U.S. households.

Due for release early next year, Lotus Marketplace packs the data on palm-sized compact disks aimed at small and midsized businesses that want to do inexpensive, targeted direct-mail marketing.

But critics say the product is just too good. "It's going to change the whole ball game," says Mary Culnan, an associate professor at Georgetown University's School of Business Administration. "This is a big step toward people completely losing control of how, and by whom, personal information is used." Junlori Goldman, a staff attorney with the American Civil Liberties Union, adds that the product raises "serious legal and ethical questions."
It may have indeed "changed the whole ball game" insofar as companies could now buy this information in electronic form. But it almost makes you nostalgic for an age when the biggest concern about your digital privacy was getting some obnoxious junk mail.
Marketplace is the latest in a seeming explosion of commerce in detailed consumer information, giving marketers increasingly accurate portraits of their potential customers and guaranteeing that the flood of junk mail and telephone pitches will keep rising.

"Today, any time you take part in a commercial transaction, it is likely the information will be recorded and sold to others, without your knowledge, for purposes you never expected,'' says Evan Hendricks, publisher of the Washington-based journal Privacy Times.

"They've crossed the line," says Marc Rotenberg, Washington director for the nonprofit Computer Professionals for Social Responsibility. "It simply shouldn't be allowed on the market."
G/O Media may get a commission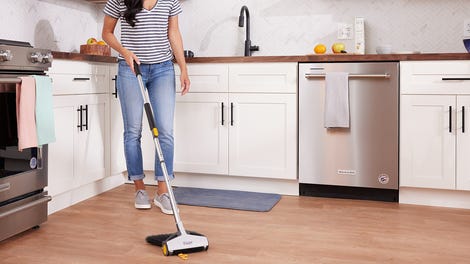 BOGO 50% Off
Flippr - BOGO 50% Off
Well, naturally, Mr. Rotenberg didn't get his wish. In reality, fears about computer privacy and the kind of information being stored on you date back to a time when computers were the size of entire rooms.
And I guess if we're being totally honest with ourselves, the rest of the headlines from this November 18, 1990 issue of the Joplin Globe would be perfectly at home in 2015. Did I just slip into a time warp? The year... WHAT IS THE YEAR?
Image: Computer disks in 1997 via the AP