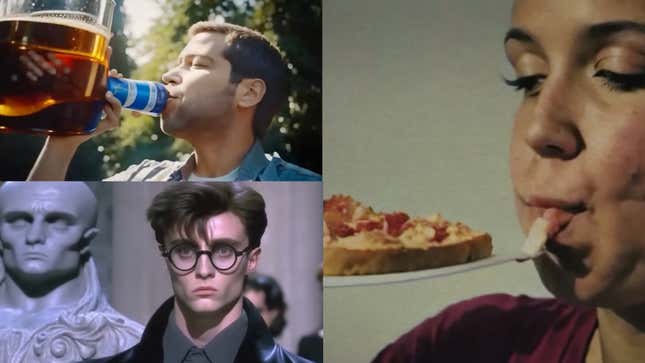 Artificial intelligence is truly having a moment, and advertisements might be the next frontier for the rapidly advancing technology. As AI art generators, music creation, and even video engines continue to be released and get better, it might be sooner rather than later that we also see AI used regularly in advertisements.
Thankfully for now, these pieces of tech are far from perfect, with art generators continuing to be wonderfully incapable of developing accurate human hands, for example. Until the takeover of our society at the mercy of a sentient artificial intelligence, we can continue to laugh at the absurdity that is AI-generated advertisements.
But AI-generated ads could be headed down a dark path. The GOP has recently experimented with the tech in the smear campaign titled "Beat Biden," where AI imagery paints a picture of what America could look like under a second Biden administration. "Beat Biden" could be a sign of the times, as AI continues to slither its way into politics, and politicians are growing concerned. New York Democratic House Representative Yvette Clarke introduced a bill titled the REAL Political Ads Act that would require disclosure on political ads if AI was used to make it.
On a lighter note, here are seven of the most uncanny examples of artificial intelligence trying to create advertisements.
Want to know more about AI, chatbots, and the future of machine learning? Check out our full coverage of artificial intelligence, or browse our guides to The Best Free AI Art Generators, The Best ChatGPT Alternatives, and Everything We Know About OpenAI's ChatGPT.