An Indiana couple visiting Longboat Key, Florida, were disturbed to find a hidden security camera in their Airbnb rental the day after they checked in.

Derek Starnes, who works in IT, told local news outlet WFTS that he noticed a small hole in the smoke detector on the ceiling of their Airbnb's bedroom on September 1. He removed the device and found a microphone and camera hidden inside.
Starnes called the police, who came and found another camera hidden in the living room. The officers seized all hard drives, SD cards, and other data storage devices. The host, Wayne Natt, was charged with "video voyeurism." Natt reportedly admitted to filming dozens of sex acts, but claimed the participants were aware of the cameras. According to WFTS, when Longboat Key Police Department asked Natt why he needed to hide the camera in a smoke detector if the subjects are consenting, Natt said the mounted camera provided a better angle.
Lt. Bob Bourque told Ars Technica he did not think Natt's claim was truthful. There is currently only one count of video voyeurism against Natt, but if authorities determine that the rest of the seized footage captured unknowing guests, then there could be many more counts.
"We are outraged at the reports of what happened; as soon as we were made aware, we permanently banned this individual from our community and fully supported the affected guests," an Airbnb spokesperson told Gizmodo in a statement. "Our team has reached out to local law enforcement to aid them with their investigation of this egregious offense and we hope justice is served. We take privacy issues extremely seriously and have a zero-tolerance policy against this behavior."
G/O Media may get a commission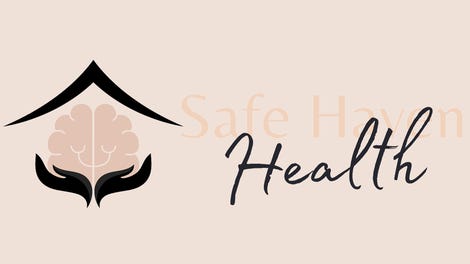 Addiction counseling
Safe Haven Health
There have been a few other alleged instances of Airbnb voyeurism in recent years. A German woman sued a California Airbnb host in 2015 after she found a camera hidden behind candles. This summer, a Korean couple also found a camera hidden in a smoke detector in Japan Airbnb rental, and a Chinese couple found a similar device in a Taiwan Airbnb rental.
Airbnb states that it performs background checks, including checks against terrorist and sanctions watch lists. In the US, the company says it also checks for sex offender registrations, felony convictions, and significant misdemeanors. Airbnb's policy prohibits surveillance equipment in private spaces and states that hosts must disclose any security cameras or surveillance devices in the listing. The company's standards state that members should not "have undisclosed or ill-sited cameras in your listing, spy on other people, or otherwise violate others' privacy, copyrights, or trademarks."
Airbnb provides tips for guests that include researching the host and home before booking, reading previous reviews, and reaching out to Airbnb if "anything isn't right."
But even with all that in place, it's difficult for guests to know to look for a tiny hole in a smoke alarm. Airbnb did not respond to a request for comment on whether the company was considering making any changes that could help educate Airbnb members about hidden cameras and surveillance equipment.
Of course, the rise of smart home tech will only make it easier for hosts to spy on their guests. Since tech companies want consumers to get more comfortable with putting monitors and sensors in their homes, new connected devices and security cameras are starting to look less like obtrusive gadgets and more like sleek decor that can be more easily concealed.