In Slow Bullets, the latest novel from Alastair Reynolds, a soldier awakens on a prisoner ship far out in space, unsure of where she's going or why she's there. As she and her fellow passengers come to terms with their predicament, they must overcome their own pasts.
Reynolds has written a number of hefty space opera tomes since his debut novel, Revelation Space in 2000, but Slow Bullets clocks in at a slim 200 pages. It feels like it's a book ripped out of the 1960s, with a fast-paced plot with plenty of science and a good dose of social retrospection.
The novel opens with Scur being captured and tortured at the hands of a notorious war criminal, Orvin, right after the end of a major, interstellar war. He injects her with a slow bullet, an implant designed to capture one's past, their records, pictures, everything. She passes out after she cuts it out of her leg, and when she wakes up, she's far, far from home.
G/O Media may get a commission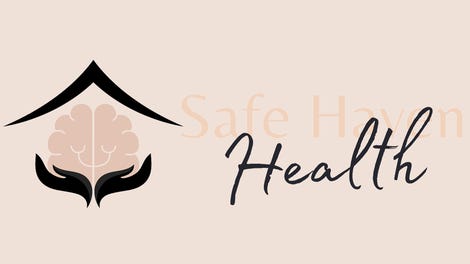 Addiction counseling
Safe Haven Health
The prison ship she's on is named the Caprice, and along with Prad, one of the ship's technicians, they try and piece together what happened. The interstellar navigational network is down, and they don't recognize the planet they're orbiting. More worrisome, the ship has been seriously damaged, and it's losing memory: their records and systems are becoming corrupted. Learning more about their situation, it's clear that they're not where they expected to be, and that the events that have transpired are stranger than they could have imagined.
This is a strange, wonderful little book. It's a quick read, and a bit light on some details, but there's a lot packed into it. Coming out of the war, the ship is filled with factions of survivors: ex-Soldiers, civilians, crew members and prisoners, each distrustful of the other. They can survive on the ship for a longer period of time with enough precautions, but they risk losing something important: data from the ship's computers.
They start to copy it down on every available flat surface, etching information into the walls, and Reynolds has some pointed things to say about how we carry the past around with us. The implants that every soldier carries are important, and collectively, they help justify what each soldier had gone through. At the same time, Scur is forced to confront her Orvin and what he did to her.
Slow Bullets is a great introduction to Reynolds and his fantastic body of work, written with a laser focus that makes the book impossible to put down, even if there were points where I wanted a bit more context. Ultimately, Slow Bullets is a clever, fast novel that's well worth picking up, about how we carry the past with us, and how we move on from a traumatic past.
Slow Bullets is out from Tachyon Publications on June 9th.