Zombie fans! Sink your bloody choppers into Lee Karr's new book The Making of George A. Romero's Day of the Dead — a film-history tome written with more enthusiasm (and references to severed limbs) than most.
Night of the Living Dead is a horror classic. Dawn of the Dead is a cult classic, with a respectable remake to boot. With such huge, rotting shoes to fill, and despite its intriguingly nihilistic tone (and some outstanding zombie acting), Day of the Dead has always been the trilogy's least-vaunted entry — unless you happen to share the POV of author Karr.
After an introduction by The Walking Dead special-effects makeup wizard Greg Nicotero — who co-starred in Day while serving as Tom Savini's assistant, a job combo that landed him an excellently gory throat-ripping death scene — Karr establishes his own bona fides with a preface that makes his deep love for the film abundantly clear. He recalls his first viewings as a teenage horror buff. His visits to Day's shooting locations in both Pennsylvania and Florida. How Romero and several other cast and crew members became his personal friends.
And tidbits like this: a year after Day's 1985 release, Karr's mother presented him with a Day-themed birthday cake. Not a generic zombie-themed cake ... a cake frosted with a portrait of Bub, the film's most sympathetic undead specimen. "It was safe to say that Day of the Dead was one of my favorite movies," Karr admits. Ain't nobody gonna argue with that, dude. (Also, where can I get one of those cakes on my next birthday?)
G/O Media may get a commission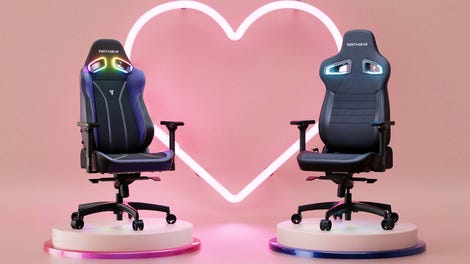 Up to $150 off
Vertagear Gaming Chairs
If there was ever a perfect match between author and subject, this is it; unsurprisingly, The Making of is aimed squarely at Karr's fellow fans. In addition to boasting interviews with seemingly everyone who worked on the film, it's absolutely jammed with rare photos of actors and crew in action, as well as original script pages, advertisements, artwork, and other ephemera. Special effects geeks will gobble up the pre-production chapter that explores the make-up crew's planning efforts — "a nearby packing plant sold [them] 44 pounds of pig entrails" — and showcases pages from Tommy, Dearest, "a scathing mini-comic" revealing what it was like to work for alleged egomaniac Savini.
There are also endearing tales from the casting process ("I've always thought that was the thing that clinched the deal, the way that I took the trouble to actually bring a turkey leg, then ate it like a shark," recalls Howard "Bub" Sherman of his audition). Plus, fun facts galore: Lead badass Lori Cardille was a Pittsburgh native whose father, a late-night TV horror host, had appeared in Night of the Living Dead; Joe Pilato, who played the film's sadistic military commander (a role that Savini had originally wanted for himself), was a lefty activist who'd participated in anti-Vietnam War demonstrations. Also — that Caribbean accent affected by Detroit native Terry Alexander? Don't hold it against him, because that was in the script.
Later chapters chronicle the 56-day shoot in meticulous detail ("The second day of filming finished up work on scene 48"), taking a particular interest in the challenges of filming a low-budget, effects-laden movie in the pre-CGI era. Fortunately, there was no shortage of locals eager to portray zombies; their "payment" for a day lumbering around the set was a dollar bill signed by Savini and a hat emblazoned with "I Was a Zombie in Day of the Dead" — collectibles that would crash eBay today if anyone was willing to part with them.
Kerr's reluctance to edit down his interviews can mean a lot of rambling in the quotes he chooses to use. But one also gets the sense that allowing his subjects to meander in their recollections is what allowed the best tidbits to emerge. On-set romances, secret nicknames (Savini was "Sleaze"), pranks, a party so memorable it generated its own commemorative flyer — it's all here, and then some, in this exhaustive-yet-entertaining oral history.
Though The Making of devotes some ink to Day's post-production and theatrical release — John Harrison tells of crafting his synth-tastic score; cast members share conflicting memories of the the film's New York City premiere (specifically: did audiences boo, or not?); a rundown of the mixed-bag critical reaction (of course Rex Reed hated it) — the book's title was aptly chosen. Karr knows that "real hardcore, nerdy fans, like me" live for this stuff, and he's done them a solid with this passion project.