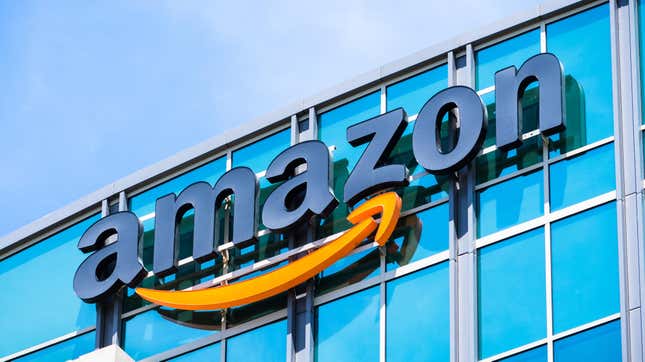 Earlier this year, Amazon planned to lay off 18,000 employees. Now a leaked audio from the company appears to indicate that the company may regret that decision. In the audio, an HR executive chews on a strategy to rehire employees that have been laid off.

Prime Day Ain't That 'Green'
Insider revealed the audio in a report Tuesday, and says it was recorded during an internal town hall meeting last month. An employee allegedly asked Ian Wilson, who is a human resources VP at Amazon Web Services, about the prospect of rehiring Amazon employees that were laid off. According to Insider, which quoted the audio, Wilson replied:
I do believe that one of the best things developmentally for any of us, including the individuals of our team that were impacted by the role reductions, is the experience and the time they've had at Amazon. So one thing we've been really clear about, so many of those folks are eligible to rehire...How do we really proactively extend an invitation to any of those Amazonians that are ready to return and resume their career with us? How do we make those opportunities available?
Wilson apparently added that rehiring is "top of mind" for the company, which has its hands tied amid an active hiring freeze. Amazon and Wilson did not immediately return Gizmodo's request for comment, but an Amazon spokesperson told Insider that these quotes lacked context. 
Amazon has slashed its workforce by thousands in the past few months. Prior to announcing plans in January to cut 18,000 positions, Amazon previously planned to lay off 10,000 employees in November. Well, well, well if it wasn't the consequences of the company's own actions, which saw a pandemic boom it obviously couldn't sustain. Amazon has hugely expanded its workforce recently, with Amazon CEO Andy Jassy himself claiming in a press release that the company has "hired rapidly over the last several years."
This article is part of a developing story. Our writers and editors will be updating this page as new information is released. Please check back again in a few minutes to see the latest updates. Meanwhile, if you want more news coverage, check out our tech, science, or io9 front pages. And you can always see the most recent Gizmodo news stories at gizmodo.com/latest.