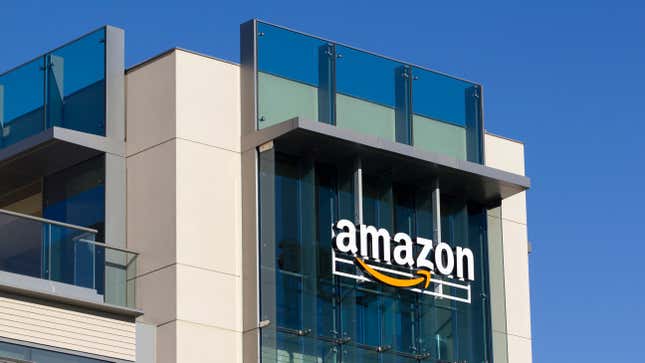 Another day, another company executive blowing more hot air—the CEO of one of the world's largest companies is coming after those pesky remote workers. Amazon CEO Andy Jassy has threatened remote workers with termination if they don't return to the office, saying there's no more room for disagreement.
Top 5 Shopping Tips for Amazon Prime Day
Insider reported on Jassy's comments, which were made at a "fishbowl" meeting earlier this month—these meetings apparently serve as internal fireside chats with Jassy. The CEO demanded office workers stick to the previously announced return to office mandate and, according to the outlet, Jassy deflected questions on what data or information led him to make this decision. Jassy, seemingly losing patience, eventually warned employees that if they don't return to the office, they may have to find employment elsewhere.
"It's past the time to disagree and commit," Jassy said, according to a recording obtained by the outlet. "And if you can't disagree and commit, I also understand that, but it's probably not going to work out for you at Amazon because we are going back to the office at least three days a week, and it's not right for all of our teammates to be in three days a week and for people to refuse to do so."
In a February blog post, Jassy previously announced a return to office three days a week beginning on May 1. Employees naturally felt friction after working remotely, relocating, and getting used to the comfort of their own home offices after months and years of working from home after the apex of the covid-19 pandemic. As such, some employees at the tech corporation staged a walkout over the policy at the end of May, with 1,900 employees having signed on to the protest.
Jassy is far from the first CEO to make such misguided attempts at managing the populace that he should be thanking for lining his pockets. Zoom CEO Eric Yuan previously told employees that it's too hard to built trust over the teleconferencing platform. Yuan also said that everyone is too nice over Zoom, and asked his employees to follow the hybrid work arrangement of two days in the office after the software carried months of pandemic-fueled work-from-home on its back.
[Correction September 1, 4:30pm: A previous version of this post spelled the Amazon CEO's name as Andy Jassey, it is spelled Andy Jassy. We regret the error.]