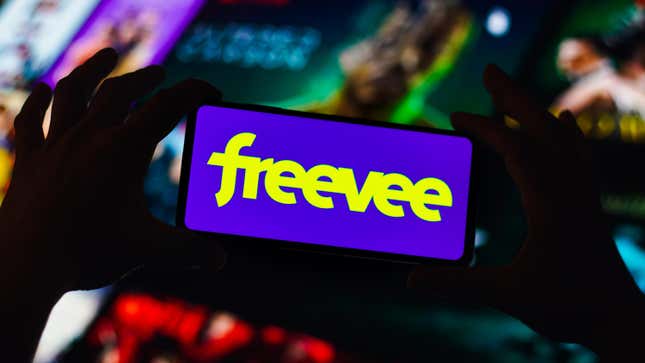 Folks who want more streaming content without paying through the nose have quite a few more options this spring. Amazon announced Monday that it's planning to drop a few more crumbs of content from its mainline Prime Video streaming platform to its Freevee ad-based video service.
Freevee will slowly gain access to more than 100 Amazon Originals over the course of the year. Starting May 26, Amazon will drop the first three episodes of The Summer I turned Pretty and A League of Their Own into Freevee circulation.
This month, the company plans to add all of The Tick, Goliath, and The Summer I Turned Pretty to its free streaming slate alongside the first three episodes of the Brian K. Vaughan and Cliff Chiang comic adaptation Paper Girls. The move is obviously supposed to promote some of Amazon's original shows, but the move does let watchers gauge whether they want to continue with the shows like League of Their Own and The Terminal List. There's a few notable additions to its free slate, including the full second season of Homecoming, the first season of Upload, and the movie The Vast of Night.
Later this year, the company will drop the first season of Reacher alongside the first season of The Wheel of Time, which is likely acting as a promotion for the show's upcoming second season.
All this seems like an effort to entice more people to sign up for Prime Video through a small taste on its free streaming platform. The company is changing up its Freevee app as well by changing the current Freevee Originals FAST channel to "Amazon Originals."
Freevee—a pretty weird name for a streaming service—used to be called IMDbTV but went through a rebranding in 2021. You could think of Freevee as a kind of Amazon Prime Video-lite with a pretty solid selection of several high-budget movies and some smaller television offerings. It's available on practically every major smart TV device and has included some Original content like Judy Justice and some limited preview weekends of its major hits like The Boys. 
Despite the service receiving little mention or fanfare, Amazon does seems to be offering a few more things to its free advertising-led service while the rest of the streaming market has pivoted to ad-based subscription tiers while eschewing any kind of free content. Of course, while Netflix has had to work the angles to maintain its edge in a now crowded market, companies like Google, Amazon, and Apple can rely on a loss-leading strategy bolstered by their other moneymakers.