Amazon reportedly dropped its Bar Raiser program during its hiring process, allegedly leading to a quantity-over-quality hiring process.
According to Amazon's website, the Bar Raiser program includes bringing in a third-party individual to oversee the interview process and determine the candidate's strengths and opportunities that interviewers might otherwise miss.
The Bar Raising program is largely involved in the hiring process within Amazon, according to the company, and is created on a volunteer basis by employees, allowing them to contribute directly to the hiring process.
However, employees have spoken out under the condition of anonymity, telling Business Insider that the company began doing away with the Bar Raiser program in January of last year.
The sources told the outlet that the program's removal was attributed to entry-level software engineers who were interviewed right after college, and was due in part to Amazon's rapid expansion which has nearly doubled since 2019 and was partially to blame for the mass layoffs.
G/O Media may get a commission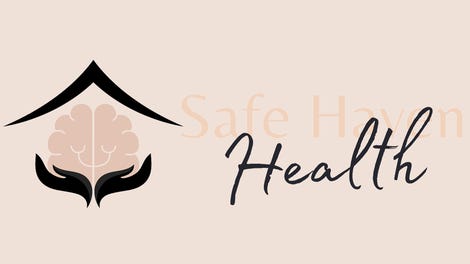 Addiction counseling
Safe Haven Health
CEO Andy Jassy commented on the Amazon layoffs in a press release, saying the rapid influx of employees largely contributed to the largest layoffs in the company's history. "This year's review has been more difficult given the uncertain economy and that we've hired rapidly over the last several years." Jassy added that he expects more "role reductions" to come in the first quarter of this year.
Additional layoffs will be carried out on January 18, Jassy said in the release, bringing the company's total job cuts to roughly 18,000 employees. He clarified that the company intended to inform its employees before sharing the information, but was doing so early "because one of our teammates leaked this information externally." Jassy said it was important to share the news early so it comes directly from him.
Sources claimed Amazon wasn't able to grow the Bar Raising program at the same pace as the number of people who were being hired, allegedly making it "a burden to fulfill the position's interview load," Business Insider reported.
August Aldebot-Green, an Amazon spokesperson, said in an emailed statement to Gizmodo, "Any claim that the upcoming role reductions are somehow connected to our Bar Raiser program is fictional."
Aldebot-Green was unable to provide updated information on how many bar raisers Amazon currently employs or how many interviews were carried out by the Bar Raising program last year.
However, he added, "Bar Raisers remain an important part of our culture and our hiring process, and we're grateful to the many Amazonians who participate in the program."
The company clarified that the Bar Raising program has not hindered the hiring process and negated the accusations that Amazon's hiring process had taken a hit, saying the Bar Raising program is alive and well.