Say you are a man without a mailbox. You never receive anything you order online—either the mail carrier just can't get it together or the building is so shitty that the neighbors would even swipe a birthday card. Amazon lockers just might save your delivery life.
What Is It?
A locker in a local grocery or drugstore where your Amazon purchase is delivered.
Who's It For?
Anyone with no mailbox and a need to order something on Amazon weighing less than 10 pounds and measuring under 11.8 inches on each side.
G/O Media may get a commission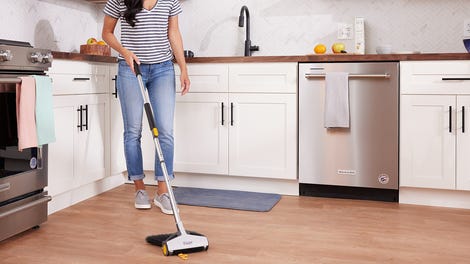 BOGO 50% Off
Flippr - BOGO 50% Off
Design
A big block of gray lockers with a touchscreen kiosk that is insanely easy to use.
Using It
Go to the lockers, type in the six-digit code Amazon emails you, and your locker will magically open with your spoils inside.
The Best Part
It's convenient and nearly idiot-proof. More on that in a moment.
Tragic Flaw
It might not exist in your city. To find out, search your zip code here.
This Is Weird...
If you forget to pick up the order for more than three business days, it's sent back to Amazon. Don't ask me how I know that.
Test Notes
Ordered the Blu-ray of Shut Up and Play the Hits using Amazon Prime.
It arrived two days later.
I went the wrong way walking to Gristede's.
I was worried the cashier would have no idea what I was talking about when I asked her where the Amazon lockers were. But she knew. "Oh, Amazon? Over there."
Should You Buy It?
Yes. The lockers are stupidly simple. You can even have your locker code texted to you when your order arrives. It doesn't cost anything—standard, one-, and two-day shipping is available for free if you're on Prime. If you have the need for a surrogate mailbox, using Lockers is pretty much a no-brainer.
• Price:The price of your purchase + $0
• Material: Big metal lockbox
• Color: Gray
• Gizrank: 3.5 stars
Video by Michael Hession