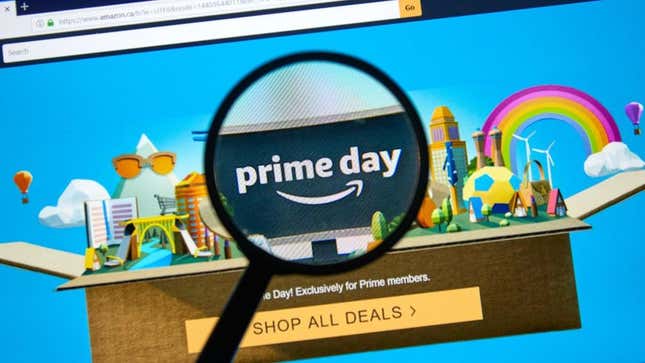 Amazon's Prime Day sales reached a record high this year, bringing in 6.1% more revenue than during its two-day event a year ago. Shoppers spent a total of $12.7 billion, with $6.3 billion spent on the second day alone as greater discounts became available, Reuters reported.
Top 5 Shopping Tips for Amazon Prime Day
The event, which started at 3 a.m. ET on July 11 and continued through July 12, quickly became the largest sales day Amazon has ever experienced, with more than 375 million items purchased worldwide, the company reported in a blog post. According to Amazon, it was the highest-volume day in the company's history.
"The first day of Prime Day was the largest sales day in Amazon's history, and Prime members saved more this year than any other Prime Day event," Doug Herrington, CEO of Amazon Stores, said in the post.
Amazon Labor Union president Christian Smalls said people should feel guilty about shopping on Prime Day because of the crush of extra work it brings on Amazon warehouse workers. 
"I'm encouraging all Prime users to have a guilty conscience. If you're shopping on Prime, also help donate to our efforts because this is a grassroots, worker-led movement," Smalls said at a conference Tuesday.
Despite the expansive sales Amazon garnered this year, the reality still fell below expectations, according to Adobe Digital Insights' forecast, which had projected online sales would grow by 9.5%, bringing in 13.1 billion instead of the $12.7 billion spent.
"Last year we saw discounts in the mid-single digits... (this year) we have them in the higher single digits, almost a bit into the double digits," Vivek Pandya, lead analyst at Adobe Digital Insights, told Reuters.

However, Pandya told Reuters that Amazon saw a rise in purchases of back-to-school items including office supplies and stationery. "The numbers came in the range that we anticipated," he said, clarifying that appliance sales jumped 52%, apparel sales increased 24%, and stationery and office supplies increased by 76% compared to the average sales per day in June.

Amazon launched Prime Day in 2015 in commemoration of its 20th anniversary and has grown in popularity each year, bringing in higher sales and an increased number of items purchased.
In its first year running, Amazon reported 34.4 million items were purchased, far surpassing Black Friday purchases from the previous year. Sales continued to rise to 250 million items sold worldwide in 2021 and more than 300 million last year.