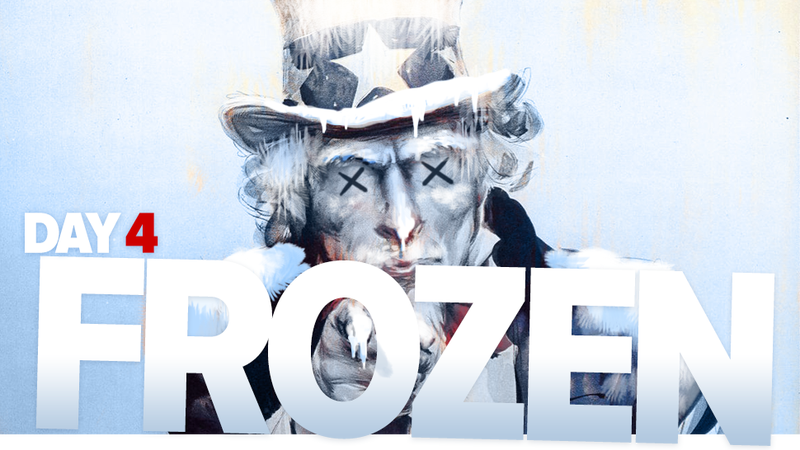 Four days and the most powerful country in the world is still frozen with no end in sight. Your representatives in DC keep slinging turds at each other, but nobody seems to be doing anything to solve the situation manufactured by some demented Republicans. Here's all our coverage of the ongoing clusterfuck so far.
Day 4
More disgusting hypocrisy and people saying stupid things on TV.
Day 3
Michelle Bachmann says Republicans are happy about the shutdown...
...in case you needed more proof that Republicans are acting like nauseating weasels.
Kids out of pre-school, yet they are still discussing "strategy"...
...but at least Jon Stewart is slaming those who put this country in the freezer
Day 2
The Republicans are resorting to woeful tactics, while some try to help...
...and others get shunned and frustrated.
The shameful embarrassment continues with no end in sight...
Day 1
The government is frozen, as Kate Upton and Ryan Gosling explain
This is how the shutdown is affecting everyone:
From Hollywood to car manufacturers...
...to science and NASA operations...

...to government installations and national parks...
...to sports to everyday people...
...that includes you and even Pandas.
But, despite all this, the shutdown continues...
...and only a few seem to care. Most people are still clueless.