Facebook has plans to part ways with its chief information security officer Alex Stamos amid an "internal dispute" regarding the "backlash over its role in spreading disinformation," the New York Times reported on Monday.
According to the Times report, Stamos originally made plans to leave in December 2017 when most of his day-to-day duties were eliminated after he pushed for greater transparency on alleged Russian-backed propaganda efforts on the platform. The paper added, though, that executives persuaded him to stick around until August 2018 in the hopes the clamor would die down by then:
Mr. Stamos, who plans to leave Facebook by August, had advocated more disclosure around Russian interference of the platform and some restructuring to better address the issues, but was met with resistance by colleagues, said the current and former employees. In December, Mr. Stamos' day-to-day responsibilities were reassigned to others, they said.

Mr. Stamos said he would leave Facebook but was persuaded to stay through August to oversee the transition of his responsibilities and because executives thought his departure would look bad, the people said.
The Times wrote that as Facebook's security team became increasingly concerned about information they were finding about nation-state manipulation of content on the platform (particularly Russia), they pushed for more disclosure and public transparency only to be met with resistance from legal and policy teams concerned it could destabilize the business. Former Facebook data analyst Tavis McGinn told the paper that company leadership—particularly founder Mark Zuckerberg and chief operating officer Sheryl Sandberg—was concerned about potential damage to their reputations that might arise if the full scale of the problem was publicly revealed. 
"Facebook cares so much about its image that the executives don't want to come out and tell the whole truth when things go wrong," McGinn said. "But if they don't, it damages their image."
G/O Media may get a commission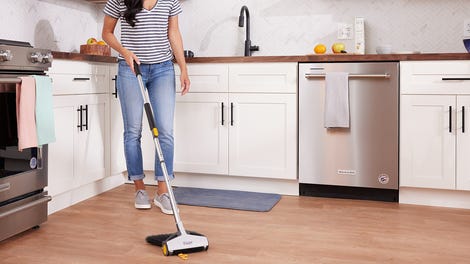 BOGO 50% Off
Flippr - BOGO 50% Off
Facebook has at times tried to publicly downplay the Russian issue, though pressure built to the point where its representatives were summoned before Congress to testify on what happened last year. The site's own data indicates posts from suspected Russian propagandists reached up to 126 million users in the two years before the 2016 elections.
Sources told the Times Stamos' security team used to have 120 employees, but has since been reduced to just three as staff were reassigned to report to Facebook's product and infrastructure divisions. A source separately told Reuters that Stamos has a departure date in August and has already lost his responsibilities overseeing Facebook's response to "government-sponsored disinformation."
In a tweet on Monday evening, Stamos contested "rumors" about his work at Facebook, confirming his role had changed but adding that he was "currently spending more time exploring emerging security risks and working on election security." That statement, however, did not directly address the question of whether that work or his employment at Facebook has a scheduled cutoff point.
Stamos was a reportedly a widely respected member of the Facebook team. As Recode noted, Stamos previously left Yahoo in 2014 in part because of "disagreements he had with CEO Marissa Mayer over the company's security standards, which he felt were not strict enough."
In addition to the Russia issue, Facebook has also been facing growing concerns over Cambridge Analytica, a data analysis firm which allegedly used an app to harvest data on 50 million Facebook users without their consent. Though Cambridge Analytica claims the data was destroyed and was never used in its subsequent work on Donald Trump's presidential campaign, UK authorities have already moved to raid its offices as damning footage of its CEO proposing illegal political tactics was released by the UK's Channel 4. Facebook's stock plummeted on Monday as US and European regulators demanded investigations.

Perhaps not coincidentally, Stamos recently deleted a series of tweets arguing that Cambridge Analytica did not "breach" Facebook's systems, but rather simply abused data its affiliates were given access to by design. As CBS noted, Facebook executives have very publicly pushing back against the use of the term "breach" to describe the situation, largely on the basis that would imply security holes in the product. Times reporter Nicole Perlroth wrote that Facebook PR pushed Stamos to send out the pre-approved tweets in their defense, but apparently did not fully anticipate that admitting Facebook had merely played fast and loose with user data would play just as poorly on Twitter.
Perlroth also suggested on Twitter that Stamos' tweet claiming he was "still fully engaged with my work at Facebook" was similarly approved by the company's PR department.
As Vanity Fair noted, there may yet even emerge a connection between Facebook's Russia and Cambridge Analytics problems. Reports in the New York Times indicated the firm and its parent company SCL Group had talks with Russian oil executives about political targeting and ran focus groups in the US that included "extensive questions about Russia's president, Vladimir V. Putin," a series of events former employee Christopher Wylie told the paper left him "super confused."
Last year, Stamos pushed back against media coverage of Facebook's problems and Silicon Valley more generally, warning that the press was "driven by stereotypes of our employees and attacks against fantasy, strawman tech cos." He added he was concerned that more tightly regulating platforms could turn them into tools for mass censorship.
Gizmodo reached out to Stamos for comment, and we'll update this post if we hear back.