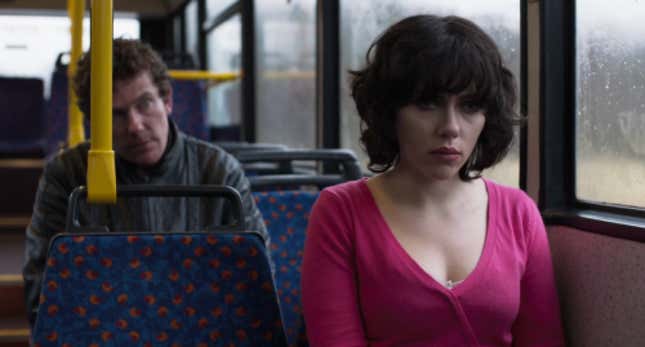 Though Jonathan Glazer's Under the Skin wasn't exactly the sort of movie that screamed "Hey, adapt me for the small screen," A24 and Silver Reel are betting on that being the kind of wild turn of events you're going to be into.
Boogeyman's Director Talks Working on Bigger Budget Horror
Deadline reports that in the wake of Silver Reel filing for what's essentially Chapter 11 bankruptcy, the television rights to Under the Skin are now up for bids after years of Silver Reel wanting to reimagine the alien-thriller.
Based on the novel by Michael Faber, Under the Skin tells the story of a devastatingly-famished alien to begins feeding on unsuspecting humans who make the fatal mistake of assuming that the being (who wears a human disguise) is legitimately interested in bedding them. The film's conceit worked especially because the alien was originally portrayed by Scarlett Johansson, but it's unlikely that the actress would return to the role for a series should it ever end up actually being made.
Because Silver Reel is in the process of divvying up its assets as it undergoes restructuring, it's unclear where exactly Under the Skin's rights are going to end up, something that's going to factor into whether this would-be series comes to fruition. Currently, no studio or network has stepped up to buy the rights and greenlight a project that would bring this story back into the fold and it's questionable whether this second take on Under the Skin—a story about a lady going around eating people—is something that people are game to revisit.
---
For more, make sure you're following us on our Instagram @io9dotcom.